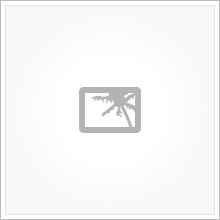 Some nice things said by some nice people!
What can we say…. AMAZING! Suzanne made us the wedding cake of our dreams. She is a true artist, so professional and just the nicest most genuine person. We loved how our cake complemented our venue and us as a couple. We cannot begin to describe how incredible her cakes tasted, we were just blown away. Suzanne was a pleasure to deal with and always responded super quick to any email or questions we had. Every couple should have a Suzanne on their wedding day!
Thank you so much for your AMAZING cake and service leading up to the wedding day and on our wedding day..All the guests were very complimentary of it, both what it looked like and tasted like!  It looked absolutely stunning in Powerscourt, it couldn't have been more perfect. 🙂
'The flavours were delicious and the design was exquisite. Everyone truly loved it. Thank you again.'
Thank you so much for creating such a gorgeous cake for us; it tasted amazing and really was a fabulous centrepiece for our late night food room! It was so great to work with you on it; we really were so pleased with the end result!
'Many many thanks for everything you did to create this beautiful work of art. It looked beautiful and tasted delicious! Everyone particularly loved the Guinness cake. Your service, contact, professionalism and product was impeccable'
'I just wanted to take a moment to say a huge, huge THANK YOU for such a beautiful and delicious cake! It was absolutely perfect and exactly what I'd dreamed of, it was so gorgeous it actually felt such a shame to cut it!'
'Thank you so much for the beautiful cake you made for our wedding day. It was stunning everyone loved the design and it tasted delicious'
'…a design that is perfectly tailored and totally stunning'
'Elegant and chic decoration and exquisite flavours, the perfect combination for couples looking for a high end beautiful cake that tastes divine'.
..Suzanne is one talented lady with each cake looking better than the next!