I am delighted to offer private tuition from my home kitchen in the beautiful village of Sandycove in South Co. Dublin. With options to choose from including baking, ganaching and covering to delicate sugar flowers, classes are tailor made to your requirements allowing you to get the most from your tuition. Comprehensive notes will also be provided.
A full day class (10am-5pm) costs €495 while a half day (10am-1pm) costs €275. Prices include all materials and edibles as well as coffee/tea and snacks. A light lunch will also be provided for full day classes.
A non-refundable deposit of 50% is required to book your class with the balance due 28 days prior to your date. In the unfortunate event that we have to cancel a class a full refund will be given.
Contact us on hello@covecakedesign.ie for available dates and to discuss your requirements.
(Please note that notes and techniques are for your own personal use and are not to be replicated for your own classes.)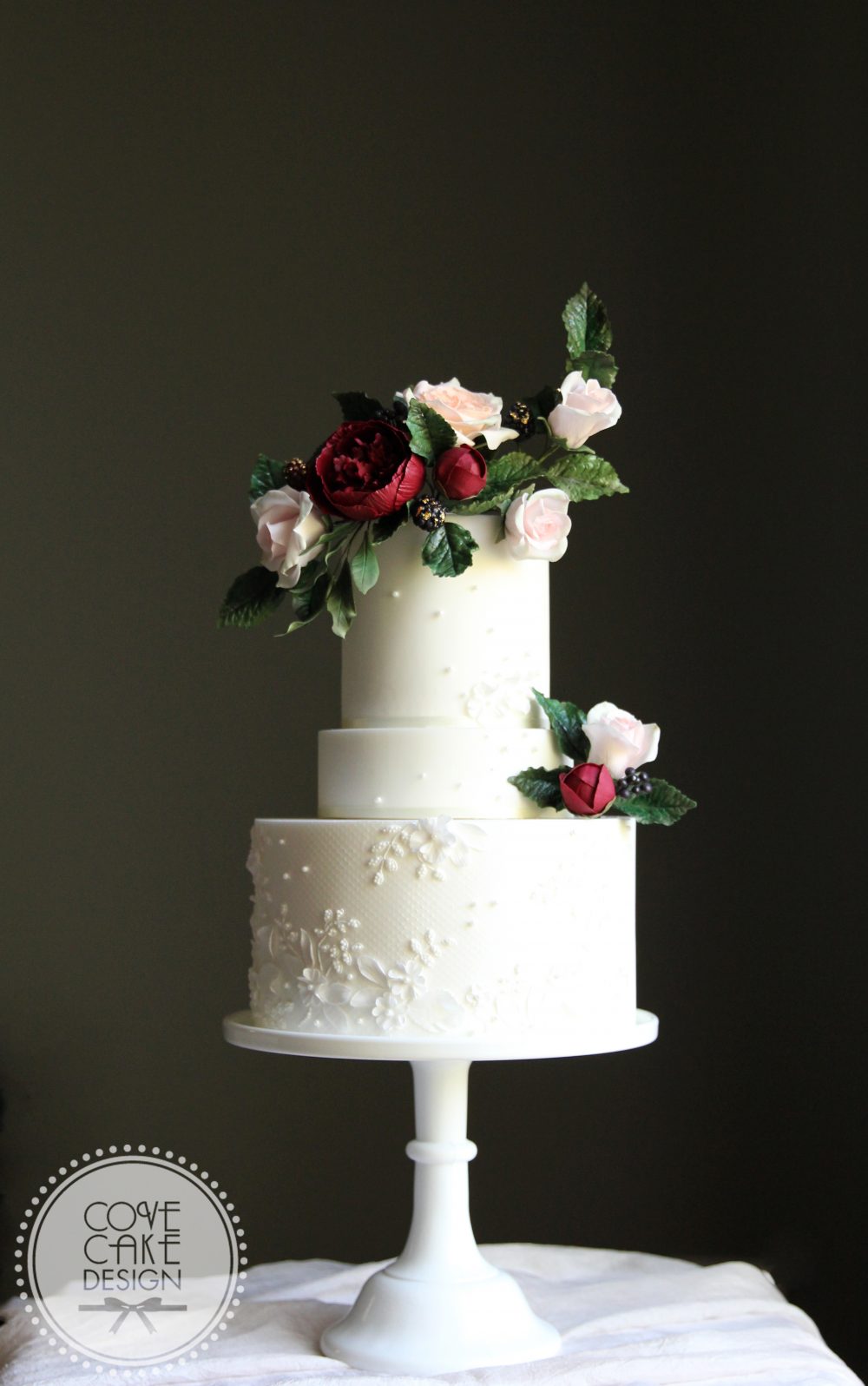 Seasons
When: March 23rd and 24th
Where: Dawn Welton Cake, London, UK
In this 2-day class we will first discuss cake inspiration and how you can draw on a range of sources to create unique cake designs. You will then learn the techniques required to make this striking and modern cake, incorporating organic and natural sugar flowers and subtle floral texture.
You will learn Suzanne's signature sugar flower techniques to create the following realistic sugar flowers:
O'Hara Rose
Hellebore
Rose buds
Sweet pea
Lunaria seed heads
Assorted foliage
We will work with the flowers you have made to create an organic floral arrangement, learning how to tape and arrange your flowers using floral composition techniques. Finally we will create subtle floral texture on your cake, mirroring the natural sugar flower arrangement.
Price: £450
Contact: dawnwelton@icloud.com