I am delighted to offer private tuition from our address in the beautiful village of Glasthule in South Co. Dublin. With options to choose from including baking, ganaching and covering to delicate sugar flowers, classes are tailor made to your requirements allowing you to get the most from your tuition. Comprehensive notes will also be provided.
A full day class (10am-5pm) costs €495 while a half day (10am-1pm) costs €275. Prices include all materials and edibles as well as coffee/tea and snacks. A light lunch will also be provided for full day classes.
A non-refundable deposit of 50% is required to book your class with the balance due 28 days prior to your date. In the unfortunate event that we have to cancel a class a full refund will be given.
Contact us on hello@covecakedesign.ie for available dates and to discuss your requirements.
(Please note that notes and techniques are for your own personal use and are not to be replicated for your own classes.)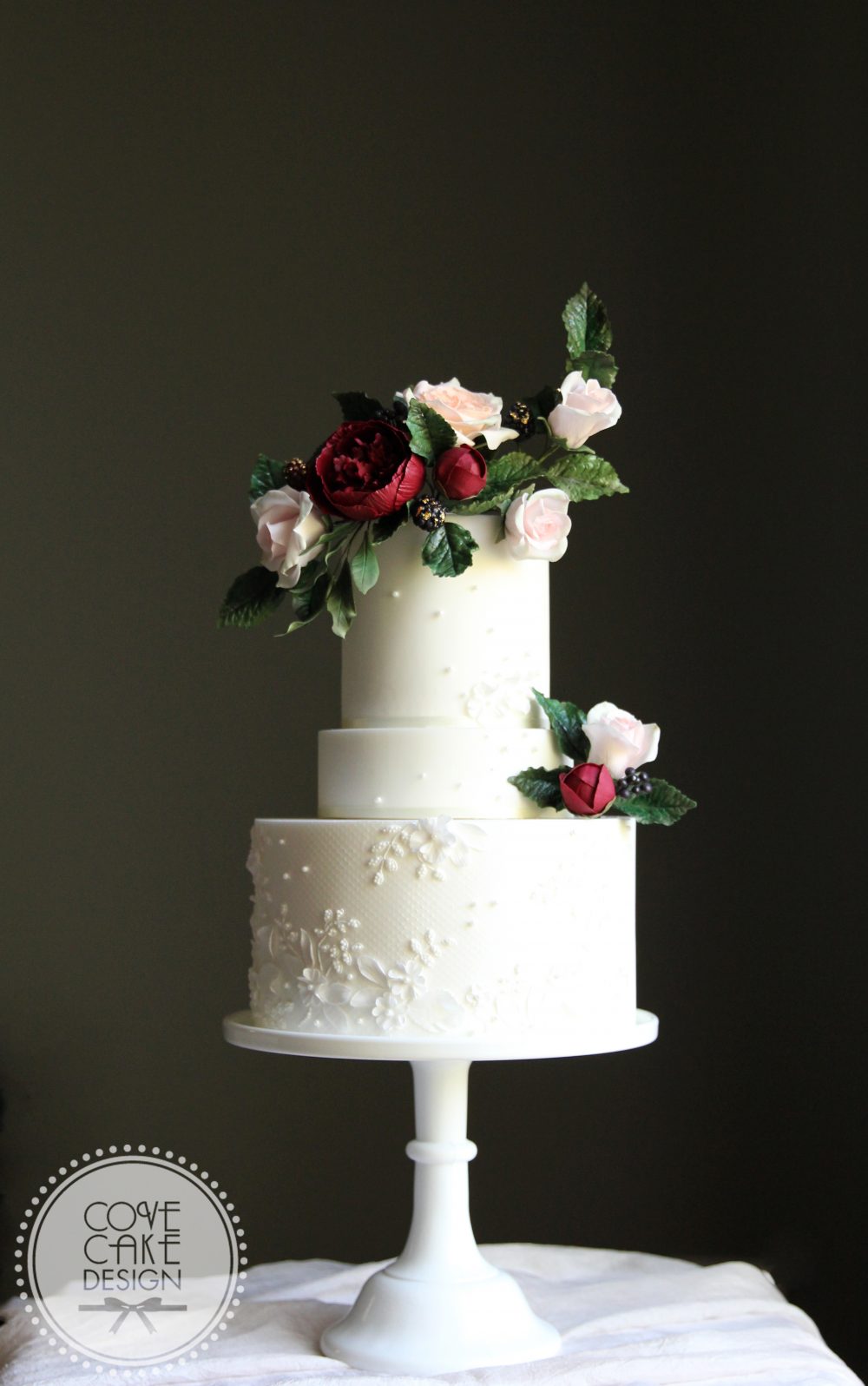 Sugar Flower Masterclass
When: Friday 9th -Sunday 11th November
2018
Where: All Cake and Sizes, Oxford, UK
In this three-day master class, students will learn how to make a selection of beautiful and realistic wired sugar flowers to include:
Traditional rose, David Austin Juliet Rose, Open Peony, Ranunculus, Dahlia, Freesia, Blossoms, berries, buds and leaves.
Contact: info@allcakesandsizes.co.uk