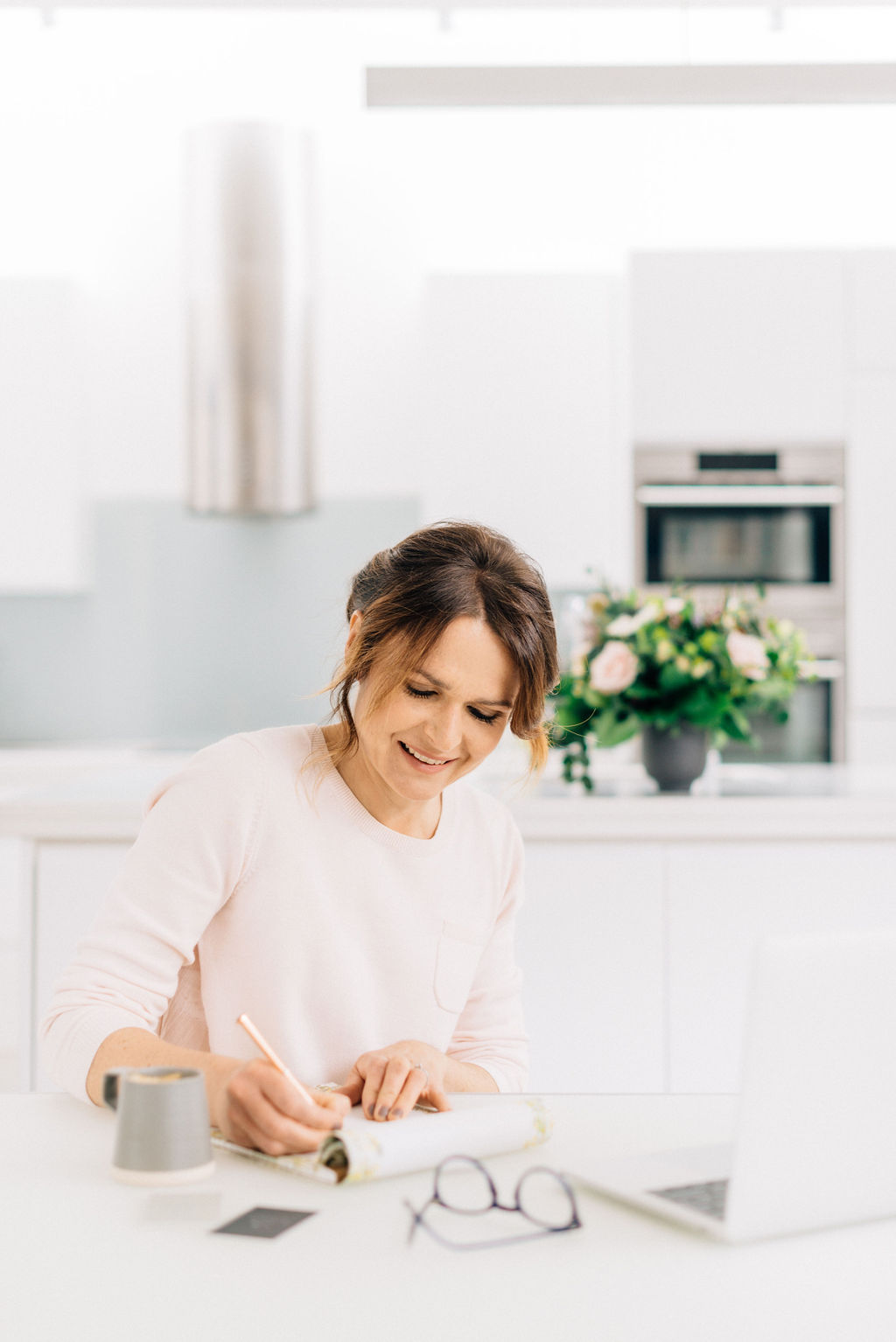 Instagram Tips for Small Business
I am honoured to be asked for business advice from time to time and have decided to add small business tips to my blog post series. I am starting with this post in which I am sharing with you my top Instagram Tips for Small Business.
Before I go any further, I must stress that I am not an Instagram professional, but have learned a few things along the way. Instagram is an amazing platform for small businesses to find and form valuable connections with customers and others in their industry. Bigger businesses may employ professional digital marketing managers to run their social media accounts, but many small businesses manage all of their business social channels themselves. It isn't easy initially trying to figure out how best to run your business Instagram account, made all the more difficult through talk of algorithms etc. I don't have all the answers, but here I am sharing what I believe are some important Instagram Tips for Small Business. It is by no means exhaustive, exact, or professional advice, just some pointers from experience. I hope it helps!
Switch to A Business Instagram Account
Simple to do and it unlocks great analytical features. This allows you to find out more about your audience, such when they use Instagram and which of your posts they interact with most. With this you can tailor your content to what your followers may want, for example posting when your followers are online, or posting more content that your followers like.
Instagram Content is Key
It goes without saying that good images are important for your Instagram feed to capture followers attention. Instagram is a visual social platform. Your Instagram feed is somewhat like a shop window into your brand and business. Analyse your images. Are they visually appealing? Do they represent your brand? Does your feed have a  coherent style? If not it might be time to up your photography game a little. There are lots of short courses available and you don't need fancy photography kit, your smartphone will be sufficient. I did a short course last year through Foodtography School which really helped in taking images of my recipes.
Be Consistent on Instagram
Posting on Instagram regularly is important. It gives followers certainty that they will see your posts regularly and encourages interaction. You don't have to post every day though, don't be afraid to take days off!
Plan Your Instagram Content
I have found it really useful to plan my content. I create 'themes' to categorise my posts on Instagram. It gives me focus on what content I need, when to post it, and gives followers certainty and something to look forward to. For example on Mondays I post about my business and who we are, and on Wednesdays I give wedding inspiration or tips. I then collate content to go within these themes. This helps me to make sure I have all the different interests of my followers covered. I do also post randomly too, but having a framework of posts avoids that 'what will I post' scenario. There are many apps available to plan content and see how it will look on your feed if you wish to use them.
Dedicate Time to Instagram
There is nothing worse than thinking 'I need to post something on Instagram' as you frantically try to accomplish other business tasks. Set aside time on a quiet day to think about your content for the next week (or longer), and then allocate a small amount of time each day to interact with followers by responding to posts and comments. Dedicating this time to this specific task then frees you up thereafter to do other things that require your attention.
Don't Be Afraid to Reuse Content
It can seem that sometimes we don't have enough content to post regularly. But it is ok to reuse content after a period of time. Chances are only a portion of your followers will have seen the initial post, and at that they may well forget it after a period of time. Even if not, I know I often love to see fabulous cake designs by fellow cake artists a second time around. And don't forget to think about variations of the same image. For example I often have a full cake photo and then close-ups and different angles, giving me lots of content from one product.
Show Your Brand and Personality on Instagram
You are your brand. Use Instagram to show followers who you are and what your brand stands for. Photos or videos of you (I am camera-shy so not the best at following this piece of advice!), behind-the-scenes, and insights into your business are all great content. For example, you might think it is obvious that you place great value in sourcing organic ingredients for your cakes, but make sure your followers know this too. Stories are great for adding a little personality with behind-the-scenes and informal content.
Use All of Instagram's Features to Showcase Your Business
It's not just about Instagram feed posts. Stories are great for more informal and behind the scenes content. With Instagram prioritising video content, Reels are going to be increasingly important for visibility engagement. Take time to use all features at least now and then (again I probably fall down a little here, I have to bite the bullet and embrace reels and video more!)
Make Friends on Instagram!
Instagram is of course a social network! Look for and follow other accounts in your industry or elsewhere. Like and comment on other people's posts and stories and respond to comments on your own. Tag collaborators and share posts that may be relevant to your business and that you like. 'Shoutouts' of other businesses that you admire or some of your great suppliers is a great way of interacting too. I have made some great Insta friends which can be invaluable when you work alone.
Use Hashtags
You can use up to 30 hashtags with each post. I don't know whether there is an optimum number but I usually use 20-30. Don't fill your post caption with hashtags as it can be hard to read, place them at the end of the caption or in the first comment. Use global and local hashtags, eg. #weddingcakes and #weddingcakesireland are ones I may use. It is helpful and efficient to do a little research and collate a few lists of hashtags that you can easily copy and paste into your posts. Try and continuously introduce a few new ones also.
Tell Instagram Followers What to Do Next
Ultimately you may love interacting on Instagram but followers alone won't make your business profitable. As this is a marketing tool for your business you need to get some of those followers to engage further with your business and ultimately convert some into customers, if not immediately perhaps at some stage in the future. What do you want followers to do next when you post? Go to your website to view more about your business? Go to your online shop? Send you an email to enquire about your services? Visit your blog? Like, comment or save your post? Lead your followers to find out more about what you have to offer. (I'm guessing some of the readers of this post are here because of a prompt on Instagram?!)
Absolute Instagram Follower Numbers Are Not the Only Metric of Success
Don't get hung up on follower numbers or likes. I have 56.8k followers but do not sell 56.8k cakes a year. Gaining followers and making more people aware of your business is important but a better metric of success is how healthy your business is. If you have a small business like mine, have only a few hundred or thousand followers, but have a full diary/order book, there is no need to worry. It is also important not to view Instagram as the only way to market your business: what if it closed down tomorrow…would you still be able to reach your customers? Building up brand awareness and a network of loyal customers through multiple channels, including things like a mailing list, industry networking or local advertising is as important as social media follower numbers.
I hope you found my Instagram Tips for Small Business helpful! Have fun being social!
Suzanne, x
To make sure you don't miss out on future blog posts, sign up to our mailing list to receive our monthly newsletter and cake-related notes.