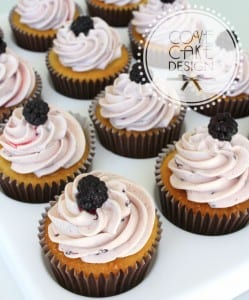 I am a huge fan of blackberries, not only for their flavour but also because of a sense of nostalgia associated with them.  I have fond memories of scouring hedgerows as a child for wild blackberries every Autumn. Even today the sight of wild blackberries sends myself and the kids scrambling into brambles and ditches to collect a batch. Scratched legs and berry-smeared little faces (the kids, not me!) later, we head back to the kitchen for some baking!
I always find it amazing how nature creates seasonal fruit that pairs so well together. A perfect example being apple and blackberry. Our local market begins to stock new season apples soon and to capture these two Irish fruits at their finest I wanted to share this recipe for apple and blackberry cupcakes.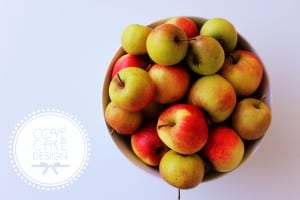 I make my own blackberry jam having discovered how easy it is after an over-zealous blackberry-collecting trip left us with so many blackberries we had no choice but to preserve some! Feel free to substitute some good quality local blackberry jam though.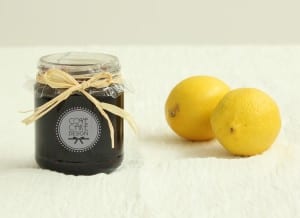 Apple and Blackberry Cupcakes
Ingredients for the Apple Cupcakes
225g unsalted butter, room temperature
225g soft light brown sugar
4 free range eggs, room temperature
225g self-raising flour
2 large eating apples peeled and finely grated
pinch salt
1 tsp ground cinnamon
0.5tsp ground cloves (optional)
0.5tsp mixed spice (optional)
Ingredients for the Blackberry Jam
1kg blackberries
1kg sugar
Juice 1 large lemon
(this makes a lot more than is needed for the cupcakes but store and smear on toast or scones for months to come!)
Ingredients for the Blackberry Buttercream
600g icing sugar, sifted
350g unsalted butter, room temperature
2-3 tbsp blackberry jam (sieved if you wish)
pinch salt
Method
First, make the jam by placing all the ingredients in a large pot. Heat gently and stir until all the sugar dissolves. At this stage you can mash the blackberries if you do not want whole blackberries in your jam. Bring to the boil and boil (stirring occasionally to stop sticking) until setting point has been reached. You can test for setting point by removing your pot from the boil and placing a teaspoon of the jam on a cold plate in the fridge. The jam is set when a crinkly skin forms when you push it with your finger. When setting point has been reached pour the jam into sterilised jars and seal immediately. Leave to set in a cool, dry place.
For the cupcakes, preheat the oven to 170°C and line two 12-hole cupcake trays with paper cases
Beat the butter and sugar together with an electric food or handheld mixer until light and creamy.
Beat in eggs one at a time (if mixture starts to curdle add a spoonful of flour).
Sift flour, salt and spices together and fold into the butter mixture.
Finally fold in the grated apple.
Spoon into cupcake cases and bake for approximately 20 mins until well risen and springy to touch.
Remove from the oven and place on a wire rack to cool.
Optional: If you wish you can use a melon baller or teaspoon to remove the top of the cupcake and place a spoonful of your blackberry jam inside before icing.
To make the icing, beat the butter until creamy. Add sifted icing sugar and beat for 5-10mins, scraping down the sides now and then. Finally beat in 2-3tbsp blackberry jam to taste. If you wish to have a seedless icing, sieve jam prior to adding to the buttercream.
Pipe or spoon the buttercream over the cupcakes and decorate with a fresh blackberry if you wish!
https://www.covecakedesign.ie/wp-content/uploads/2015/08/Apple-Blackberry-cupcakes-e1440072994615.jpg
1207
1000
Suzanne Brady
https://www.covecakedesign.ie/wp-content/uploads/2019/04/Cove_web.png
Suzanne Brady
2015-08-20 12:13:16
2015-08-20 12:21:00
Apple and Blackberry Cupcakes