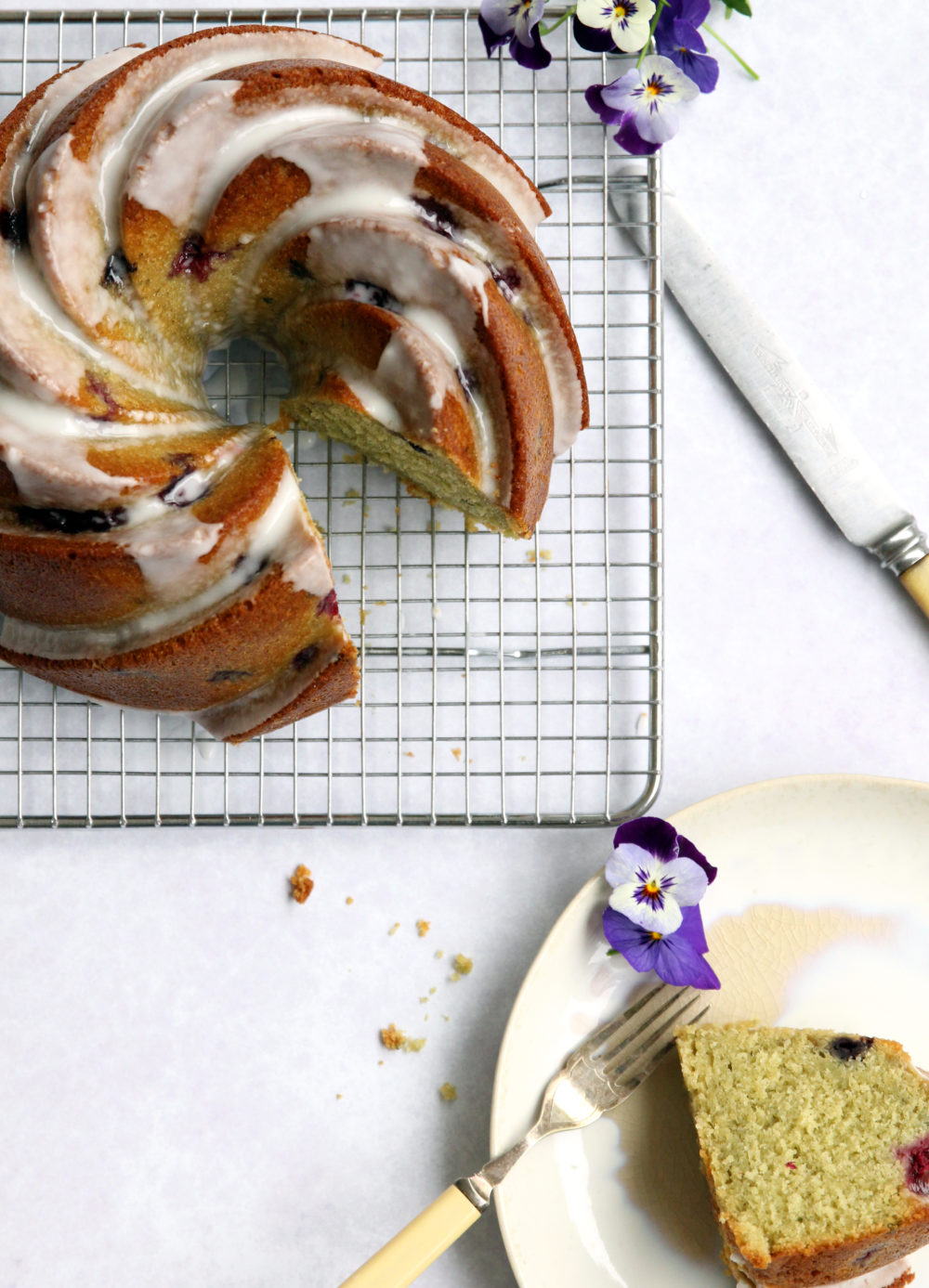 Bundt Cakes
This Lime Basil Blackberry Bundt cake is a refreshing, delicious and easy recipe to make. Bundt cakes are so easy to make, require little decoration and serve a crowd…hence I always love making a bundt cake for weekend treats or family celebrations! There are various bundt tins on the market with different shapes but I particularly love my silicone one which makes this sharp mountainous style. The silicone makes it easy to release too.
Lime Basil Blackberry Flavour Combination
I have recently been experimenting with basil in some of my cake recipes, which was inspired by an incredible vanilla and basil ice-cream that I tasted in a gelateria in Lisbon a while ago. Basil pairs well with berries such as strawberries, but with blackberries in season just now I wanted to try it with this alternative and I thought the colour contrast would be quite visually appealing too. Lime and basil are another known flavour pairing and the lime gives this cake a flavoursome lift.
I have made this cake with just a simple lime syrup or also with a glace lime icing, either work well to give an added citrusy sweetness. This cake is the perfect afternoon or teatime treat. Not too sweet…and the flavour pairings will surely be a talking point for those who get to sample a piece!
Happy Baking!
Suzanne x
Lime Basil and Blackberry Bundt Cake Recipe
Ingredients for the cake:
250g unsalted butter
250g self-raising flour
250g caster sugar
3 medium free range eggs
Approx 10 large basil leaves (you can vary this depending on your preference for the basil flavour)
Pinch salt
2-3 tbsp milk
Finely grated zest of 1 lime
150g fresh blackberries
Rapeseed or other flavourless oil for greasing.
Ingredients for the syrup or glaze:
Juice of 1 lime
50g caster sugar (for the syrup) or 150g icing sugar (for the glace icing)
Method:
Preheat the oven to 160°C/320F.  Grease a bundt tin by brushing with a flavourless oil such as rapeseed oil.
Put the caster sugar and basil leaves into a high speed blender and pulse or blend for a minute or two until the basil is incorporated into the sugar. The sugar begins to clump due to the moisture in the basil so you may need to stop and shake it around a bit. Any large pieces of basil that fail to get blended can be removed if preferred.
Cream together the basil sugar with the butter, salt and lime zest in an electric mixer or by hand until light.
Add the eggs one at a time, beating well after each addition.
Add in the flour and mix on low speed until combined.
Add a few tbsp of milk and mix again to a soft dropping consistency.
Finally add the blackberries and give one last stir with the mixer. I like to do this to break up the blackberries slighly which creates nice little flecks and streaks of colour. You can of course do this as much as you like or indeed keep the blackberries fully whole by placing them into the cake batter once it is in the tin.
Pour the mixture into the bundt tin and bake for 40-50 mins until the top of the cake is firm to the touch and a skewer inserted into the centre comes out clean. Leave to cool in the tin for 5 mins before turning out onto a rack to cool completely.
To make the syrup (optional): Add the lime juice and sugar to a pan and bring to the boil. Allow to simmer until reduced slightly. Pour over the bundt cake while the cake and syrup are still warm. It helps to insert a skewer into the cake in several places to create channels for the syrup to penetrate the cake.
To make the glace icing (optional): The glace icing can be added as well as or instead of the syrup. Mix lime juice and icing sugar to get a consistency such that it is not too runny but will still drip down the side of the cake. You can add more lime juice or icing sugar as required. Pour or spoon over the cake when it is cool.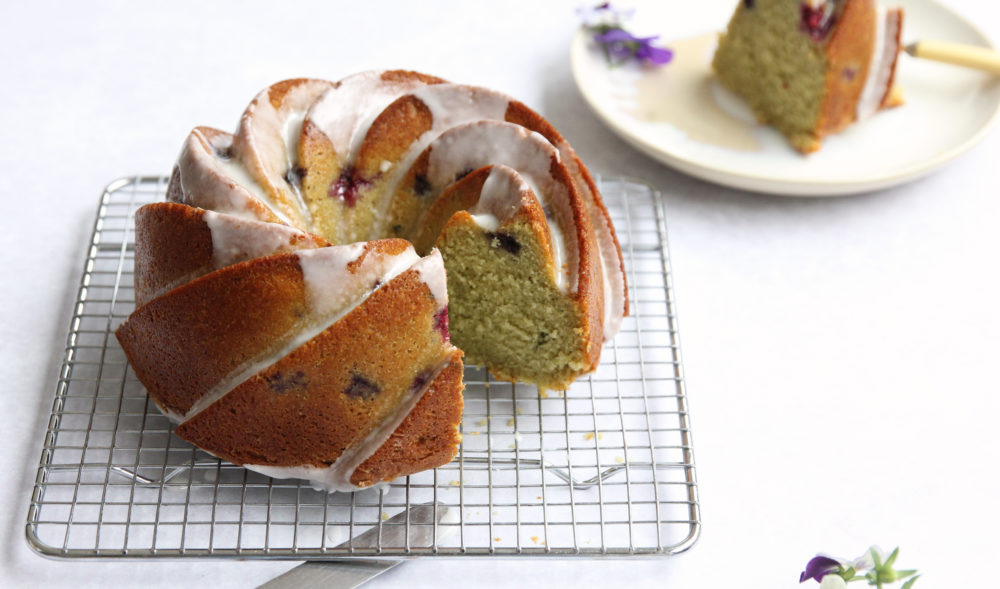 https://www.covecakedesign.ie/wp-content/uploads/2019/09/IMG_9942_edited-2-e1572853000809.jpg
1387
1000
Suzanne Brady
https://www.covecakedesign.ie/wp-content/uploads/2019/04/Cove_web.png
Suzanne Brady
2020-11-16 19:05:32
2021-04-20 10:02:16
Lime Basil Blackberry Bundt Cake Recipe