I'm a Hobby Baker – Should I Make The Wedding Cake?

I'm a Hobby Baker – Should I Make the Wedding Cake?
This is a question that is sometimes asked by the bride, groom, or a friend or relative who have a love of baking as a hobby. It is often seen as a way to contribute in a personal way to the wedding day.
So is it a good or bad idea to decide to make your own wedding cake, or offer to create one for a friend or family member? Today I am going to share with you my experience of the pros and cons of baking the wedding cake if you are an amateur baker. Read to the end to see what my ultimate opinion is!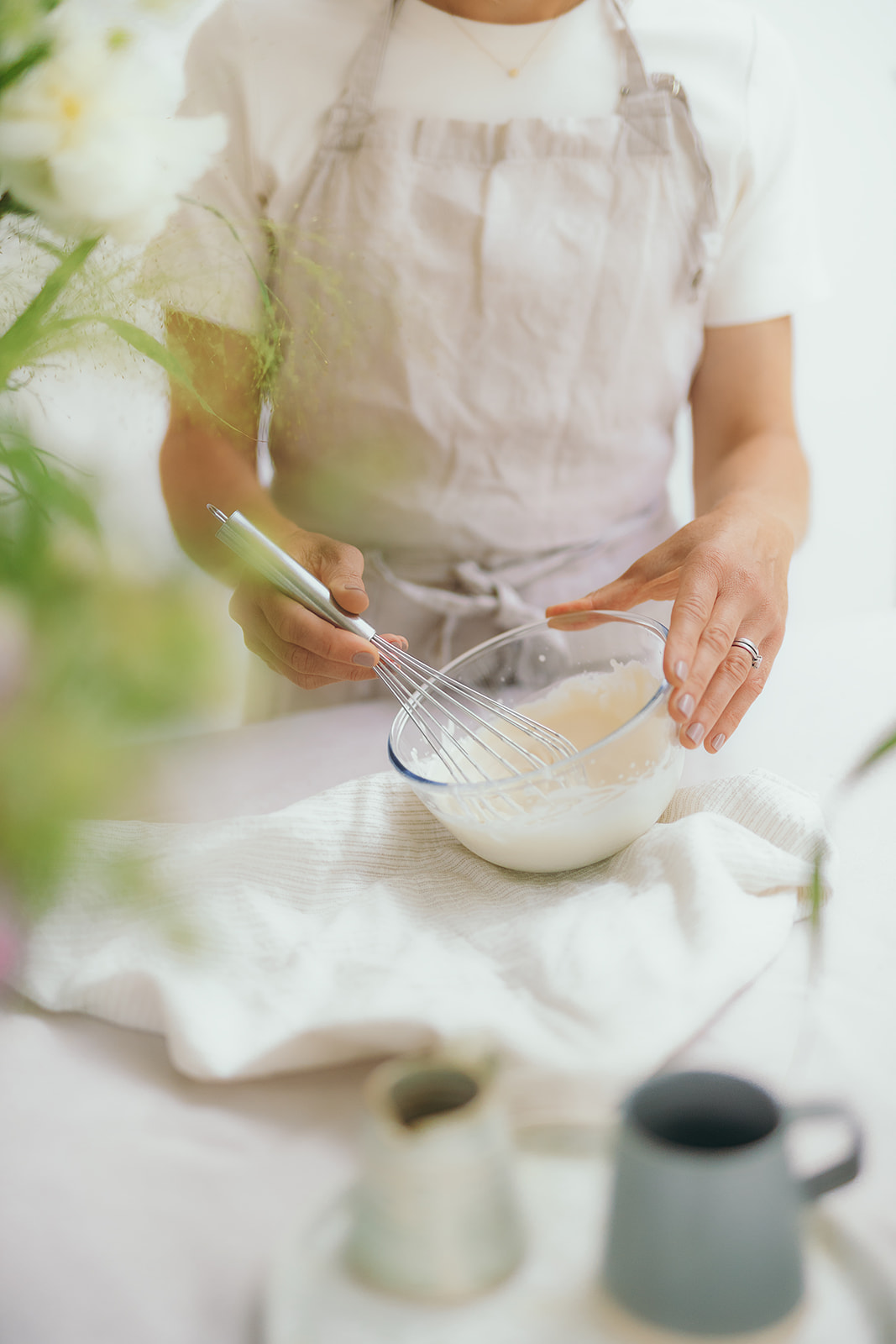 Should I Make The Wedding Cake – The Upsides
Professional wedding cakes are a luxury item and hence can be expensive. You pay a lot of money for the time, skills and professionalism of a wedding cake designer as well as the experience that a beautiful cake offers to you and your guests. If you bake regularly, making a wedding cake can seem like one thing which you, a friend or a family member could do, thus saving on the cost of hiring a professional.
It is a way to add something personal to the wedding
Weddings are personal experiences, with all the details relevant to and inspired by the couple themselves. A cake made by the bride or groom, or close relative, adds another element of family to the wedding day.
It allows you to explore your creativity
Many amateur bakers love the opportunity to try new flavours or techniques in their cake making. There are only so many cakes one can bake on a weekend! So an upcoming wedding may seem like the perfect opportunity to push yourself to the next level in your cake making.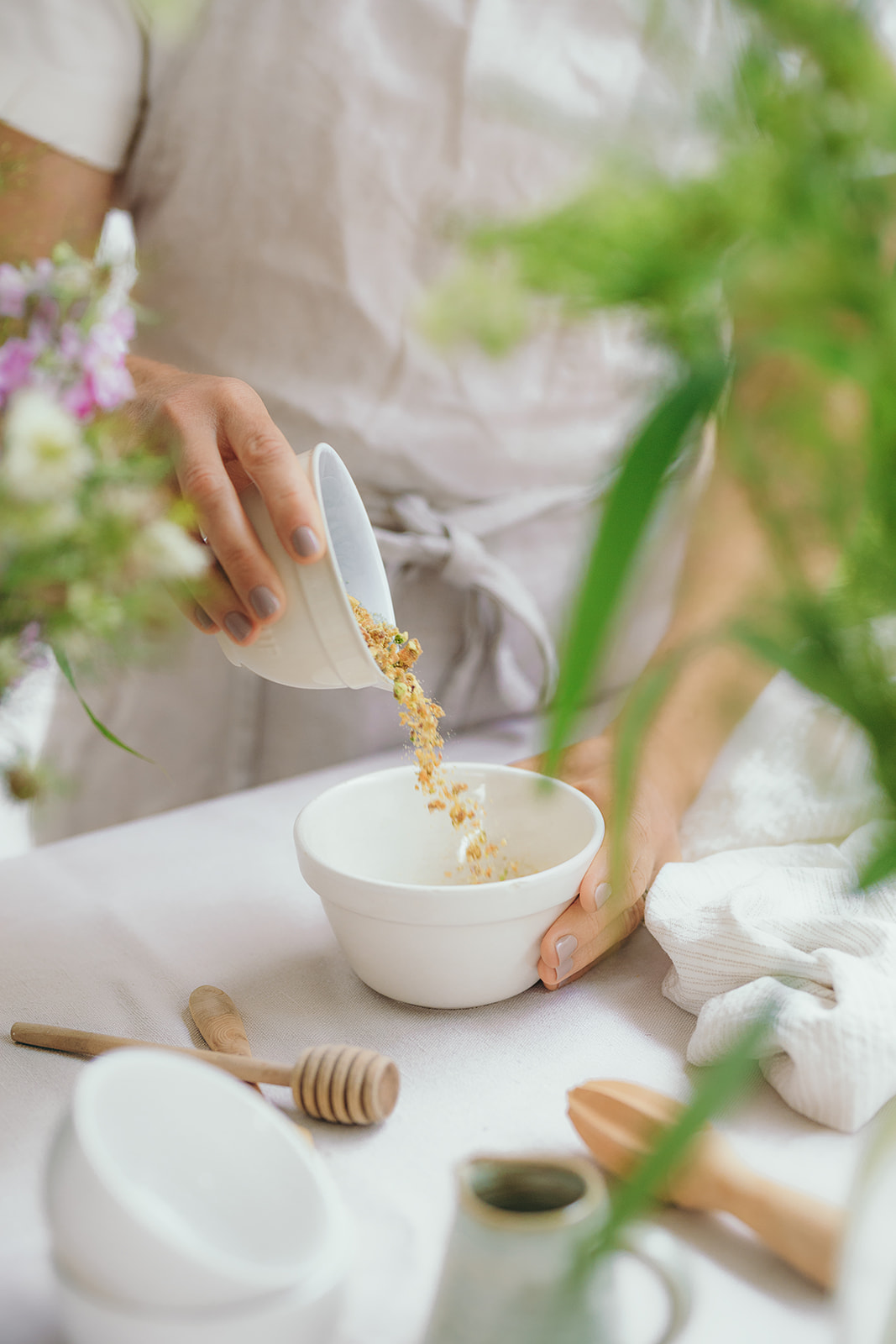 Should I Make The Wedding Cake – The Downsides
Most amateur bakers who decide to make their own wedding cake, or that of a friend or family member, will be unlikely to embark on the project without doing at least one trial run. This could involve a few tests of the cake flavour or recipe, as well as some experimentation in the cake decoration. This may require the purchase of some books, tutorials or lessons to make sure you are confident in your techniques. Additional equipment, such as larger cake tins or decorating tools, may also require purchasing. It is worth considering these potential purchases in working out the cost of making the cake yourself.
Ask anyone who has started a cake business and they will no doubt tell you how stressful making a wedding cake can be. There are many factors that feed into the elevated expectations of a wedding cake, not least the increased wow-factor required, the magnitude of the event, and the numbers of guests. Other factors include the cake size, delivery and things that are firmly outwith your control, such as the weather. With years of experience, professionals develop systems, techniques and confidence to manage all of these details. Without that experience, it can be a stressful process. Transporting a wedding cake for the first time in the height of summer anyone?
It is unlikely to comply with food safety legislation
Professional wedding cake makers are trained and certified in the legislation of food safety and food handling practices, giving them the knowledge and expertise through all stages of the process to make cakes that are safe for consumption. They are also fully insured, in the unlikely case that someone does suffer adversely from the product. Many venues may require proof of food safety certification and insurance prior to the delivery of a cake, something that is indeed good practice. Bringing a homemade wedding cake to a venue to serve to a large number of guests, without experience in food handling training and legislation, is very much at your own risk.
So, What do I Think?
Making your own wedding cake, or that of a close family member or friend, is a way of contributing to what is the most personal and exciting of days. If you love to bake and decorate cakes, then it is a great opportunity to practice your skills, and may be a good decision for a smaller and more informal wedding, such as one hosted at home.
In general however, it is ultimately my view that if you value the experience offered by beautifully made and designed wedding cake, then it is best to hire a professional. I personally know the pressure of making wedding cakes, and the skills required to reach a point of creating exquisitely delicious centrepieces with confidence, and in compliance with food safety regulations.
So tick one more thing off your to-do list by booking your wedding cake designer. Enjoy the the wedding cake design process, and delight in having a wow-factor experience to share with your guests as you relax on your wedding day!
For more tips join our mailing list to receive the latest blog posts straight to your inbox.
Suzanne, x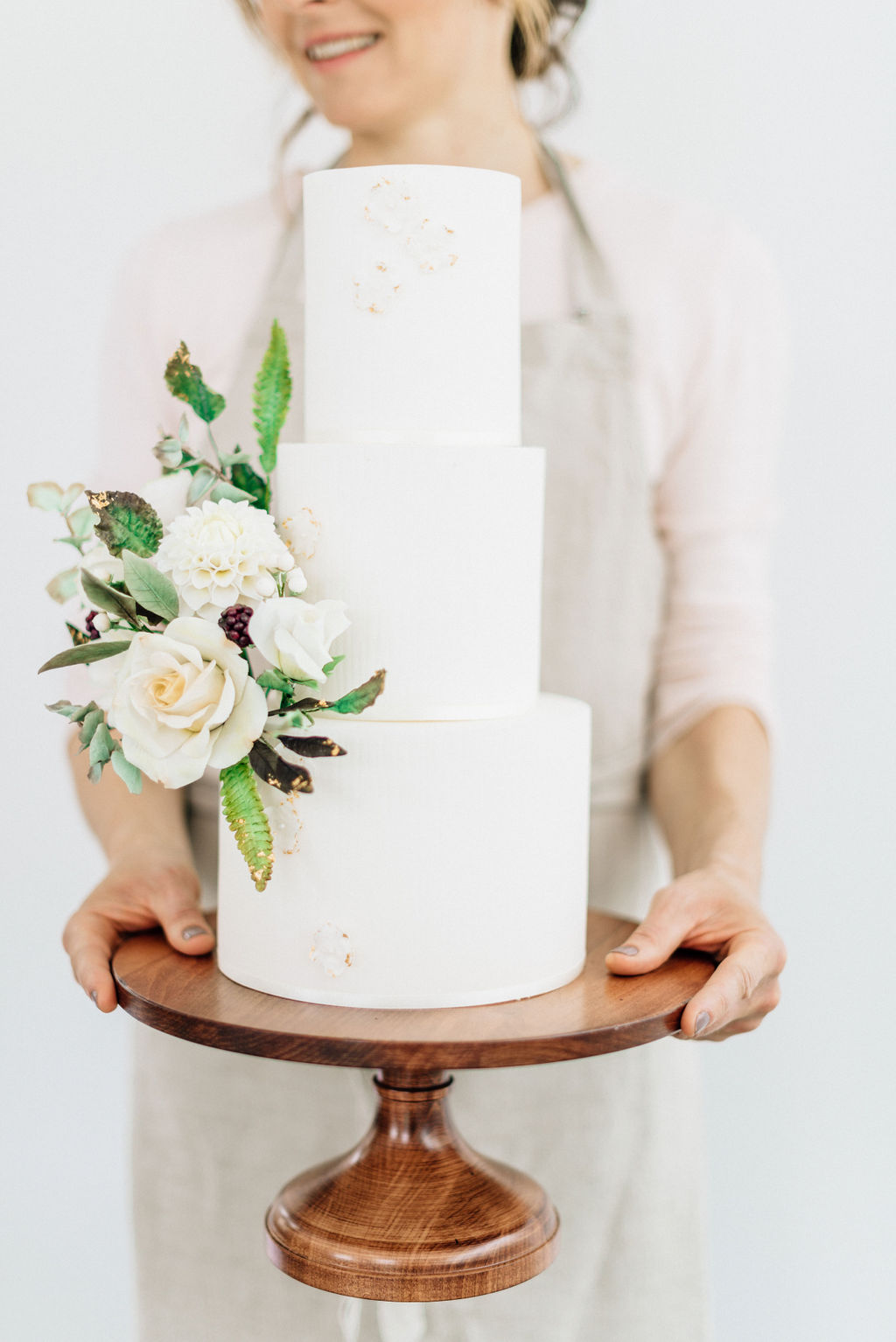 https://www.covecakedesign.ie/wp-content/uploads/2023/03/DSC_8549.jpg
1534
1024
Suzanne Brady
https://www.covecakedesign.ie/wp-content/uploads/2019/04/Cove_web.png
Suzanne Brady
2023-07-27 14:01:23
2023-07-27 14:01:23
I'm a Hobby Baker – Should I Make The Wedding Cake?