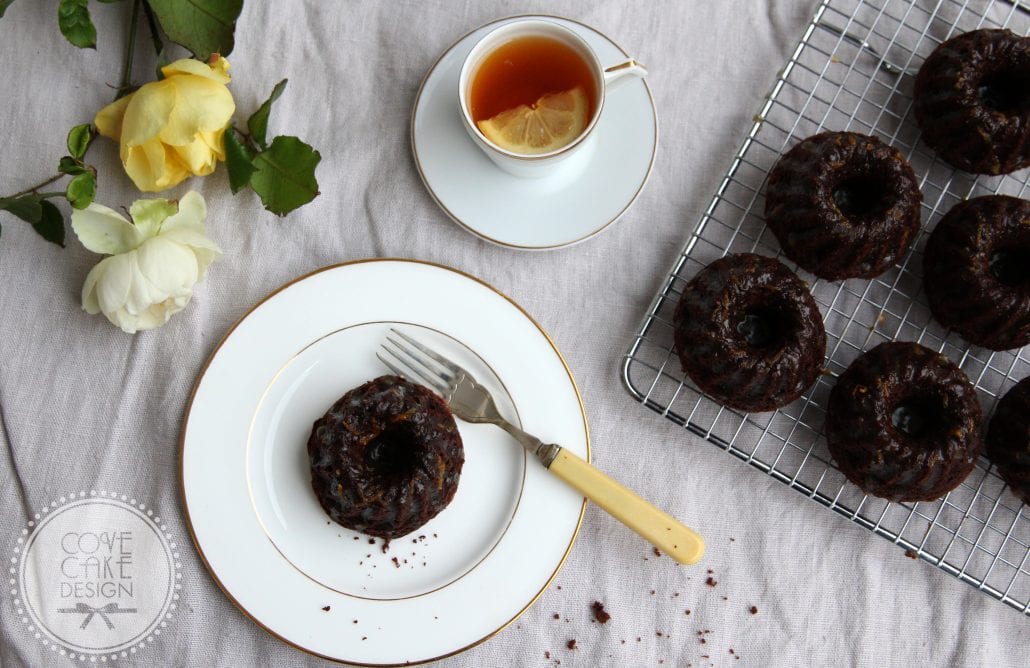 As many know I am a huge fan of mini bundt cakes. Often requiring little in the way of adornment they are the perfect individual treat for guests. I wanted to make a festive version and this Chocolate Gingerbread cake recipe is deliciously light and fluffy so not too heavy for a Christmas dessert. Adapted from a recipe by Supergolden Bakes, I have paired it with an Irish Whiskey Orange Caramel glaze for a little extra indulgence!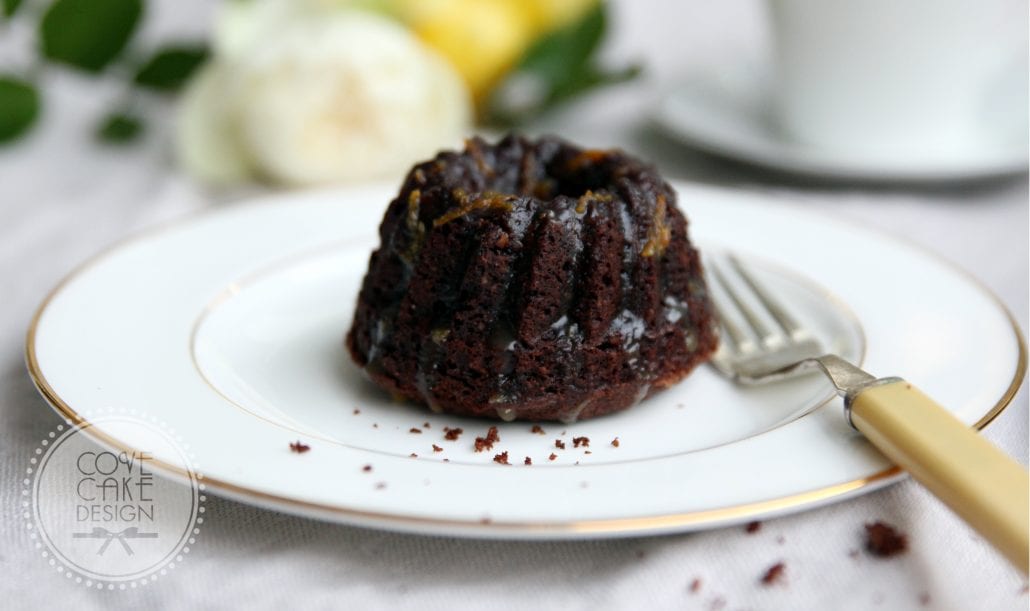 The recipe makes 10 mini bundt cakes but if you prefer to make one large cake, double the quantities for a large bundt tin and increase the baking time to 40-45 mins. The caramel recipe makes more than is needed but store any leftover in a clean jar in the fridge and feel free to pour over ice-cream, cakes and desserts over the festive season!
Chocolate Gingerbread Mini Bundt Cakes with Irish Whiskey Orange Caramel Glaze
Ingredients for the chocolate gingerbread bundt cakes:
75g dark chocolate
75g unsalted butter
75 soft brown sugar
60g self-raising flour
30g ground almonds
2 medium eggs, separated
1/2 tbsp black treacle
1 tsp ground ginger
1/2 tsp ground cinnamon
1/2 tsp ground cloves
1/2 tsp bicarbonate soda
Ingredients for the Irish Whiskey Orange Caramel:
75ml cream
100g caster sugar
50g cold butter, cubed
2tbsp Irish (or other) whiskey
finely grated zest 1 medium orange
Step 1: To make the cake, preheat the oven to 160°C/315F.  .
Step 2: Melt the chocolate over a pan of simmering water and leave to cool.
Step 3: Beat the butter and sugar together until light and creamy.
Step 4: In the meantime whisk the egg whites in a clean bowl until stiff peaks form. Set aside
Step 5: Beat the egg yolks into the creamed butter and sugar mixture.
Step 6: Add the cooled melted chocolate and treacle and beat until combined.
Step 7: Fold in the flour, ground almonds, spices and bicarbonate of soda.
Step 8: Add a spoonful of egg whites to the mixture and fold in gently with a metal spoon before folding in the remainder of the egg whites
Step 9: Divide the batter between 10 silicone mini bundt moulds. Place on a tray in the oven and bake for approximately 15 mins or until top is springy to the touch. Remove from oven and leave to cool for 15mins before carefully turning out of the moulds.
Step 10: To make the caramel sauce, heat the cream gently in a saucepan.
Step 11: Put the sugar in a larger saucepan and heat on medium heat until the sugar starts to dissolve. Swirl to ensure it heats evenly.
Step 12: When all the sugar has dissolved add in the butter a cube at a time and stir until smooth.
Step 13: Slowly pour in the cream and stir again until smooth.
Step 14: Finally add the whiskey and orange zest and stir.
Step 15: While caramel sauce is still runny, pour over the mini bundt cakes. The cakes taste best warm but to my family taste testers they were also equally delicious cold!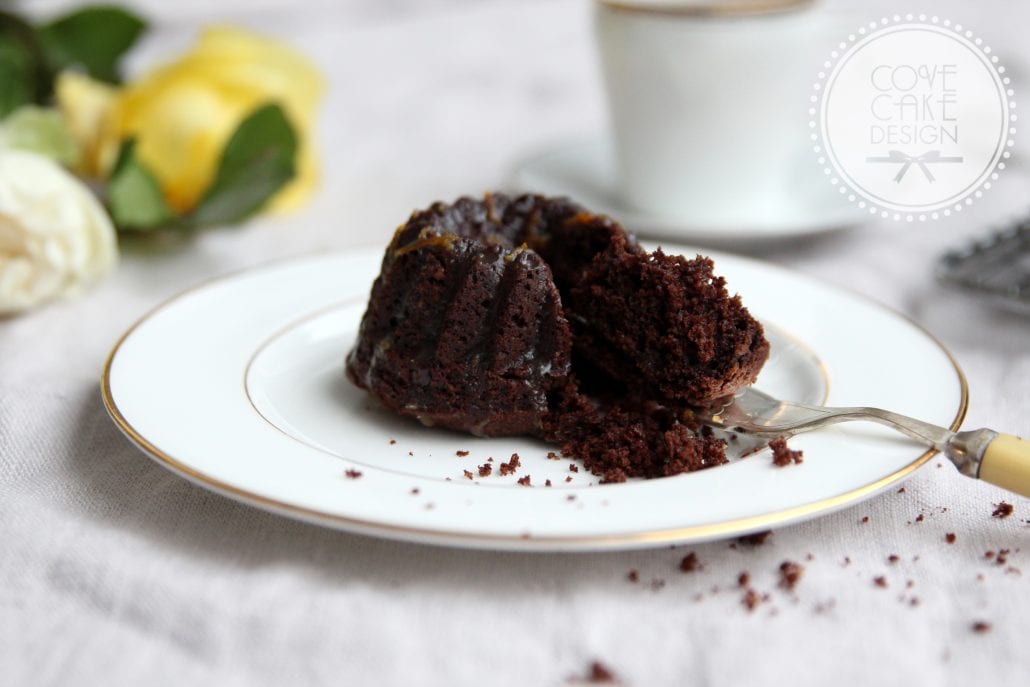 https://www.covecakedesign.ie/wp-content/uploads/2016/12/Chocolate-Gingerbread-cake-2_edited-1-e1489439393402.jpg
648
1000
Suzanne Brady
https://www.covecakedesign.ie/wp-content/uploads/2019/04/Cove_web.png
Suzanne Brady
2016-12-20 13:42:26
2021-04-20 10:02:19
Chocolate Gingerbread Mini Bundts with Irish Whiskey Orange Caramel Glaze