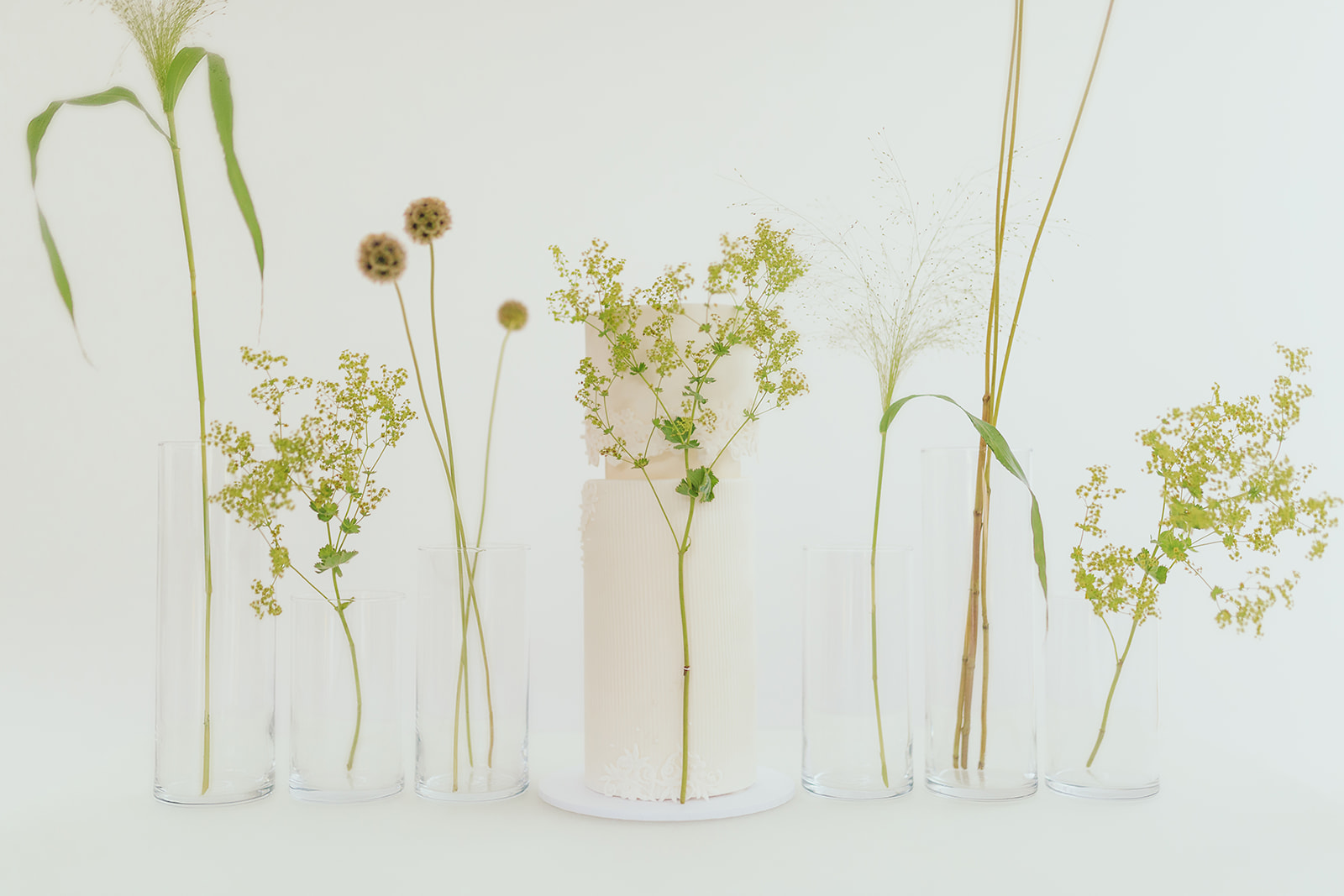 Wedding Cake Budget
How much to allocate to your wedding cake budget is a difficult question. Like all aspects of your wedding, there are a huge range of price options available. These ranges reflect variations in the quality, size and detail of the cake itself, as well as the skills, choice and level of service offered by the wedding cake supplier. What you choose will depend on how much you value a small simple, or larger more extravagant wedding cake.
Why Are Wedding Cakes So Expensive?
Firstly it is a good idea to address why wedding cakes are deemed to be expensive. Wedding cakes may seem expensive but they are made by skilled professionals, often on a bespoke basis and on a very small scale. Even the simplest of cakes involves many hours of work, from consultation and tasting through to the creation and set up of your cake. The cost of the product, business overheads and investments also need to be factored in. They aren't a highly commercial product, but rather a handcrafted artistic item, that is a visual and tasting experience for your wedding guests.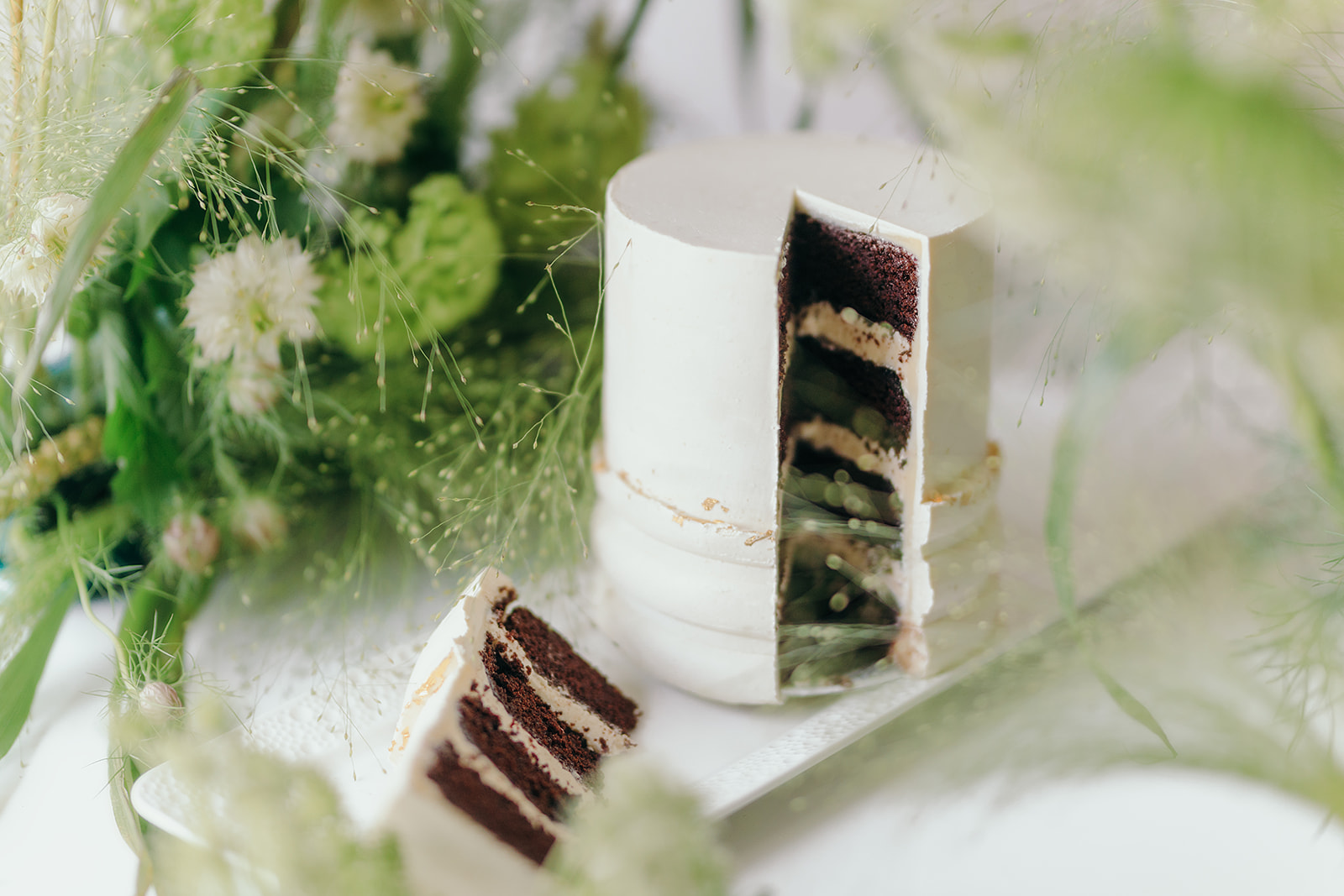 Average Wedding Cake Prices
Wedding cakes are not a priority for everyone, which is perfectly ok. If you do however value a high quality or intricate cake, or need a large wedding cake, it is important to set a realistic budget so that you can get a wedding cake suited to you.
A recent survey by Weddings Online puts the average wedding cake price at €350. Another survey by One Fab Day gave a figure of €700 as the average cost of a wedding cake. Actual cake prices can vary from below these figures to several thousand euro. So what will various price ranges actually get you?
Wedding Cake Budgets – What You Might Expect
After a little research and based on my own pricing, I have compiled a rough guide for what you can expect to pay for quality wedding cakes in Ireland in 2023. There will of course be variations depending on your requirements and your supplier.
It is important to remember that these prices generally include not only the cake itself, but a tasting, consultation and the premium service offered by cake makers to wedding clients. Delivery, stand hire and props, such as florals to decorate the cake table, are usually extra. Do therefore bear that in mind when allocating your wedding cake budget. These details may push your price into the next range.
€250-€700
This range is really the minimum you can expect to pay for a wedding cake. At the lower end you will get a nice single tier wedding cake, with beautiful decoration. Mid-range will get a nice decorated 2-tier cake, while at the higher end of this range you can expect a 2-tier cake with a choice of intricate decorative detail. The upper end will also generally get a simple 3-tier cake, perhaps decorated with fresh flowers. Expect to choose from a standard or limited range of designs or flavours, rather than detailed or custom design.
€700 – €1,000
This lower end of this range will get a premium intricately decorated custom 2-tier cake.  This range will also generally get a premium 3-tiered cake, simply iced with fresh flowers, or with some decorative detail such as piping or sugar flowers. 4-tier cakes will probably start at the upper end of this range.
€1,000 – €1500
For this range you can expect to get a premium 3 or 4-tier cake with more intricate handcrafted decorative detail, such as  piping or sugar flowers.  Custom design options, and additional services such as table styling may be available. 5-tier cakes will probably start within this range.
€1,500 – €2,000
This price range will get a premium custom designed 3 to 5-tier cake as before.  A higher level of intricate handcrafted decorative work, such as sugar flowers, or piping will be an option on the smaller sizes. A certain level of decorative detail will be possible on a 5-tier cake.
€2,000 +
A budget over €2,000 will allow for an exceptional 3, 4 or 5-tier wedding cake. You will be purchasing from a premium supplier and choosing a high level of intricate detail.
I hope you find this rough guide useful. You might also be interested in our post on How to Save Money on Your Wedding Cake – Myths and Tips!
If you would like to receive more tips and other cake news,  sign up to our mailing list today.
Suzanne, x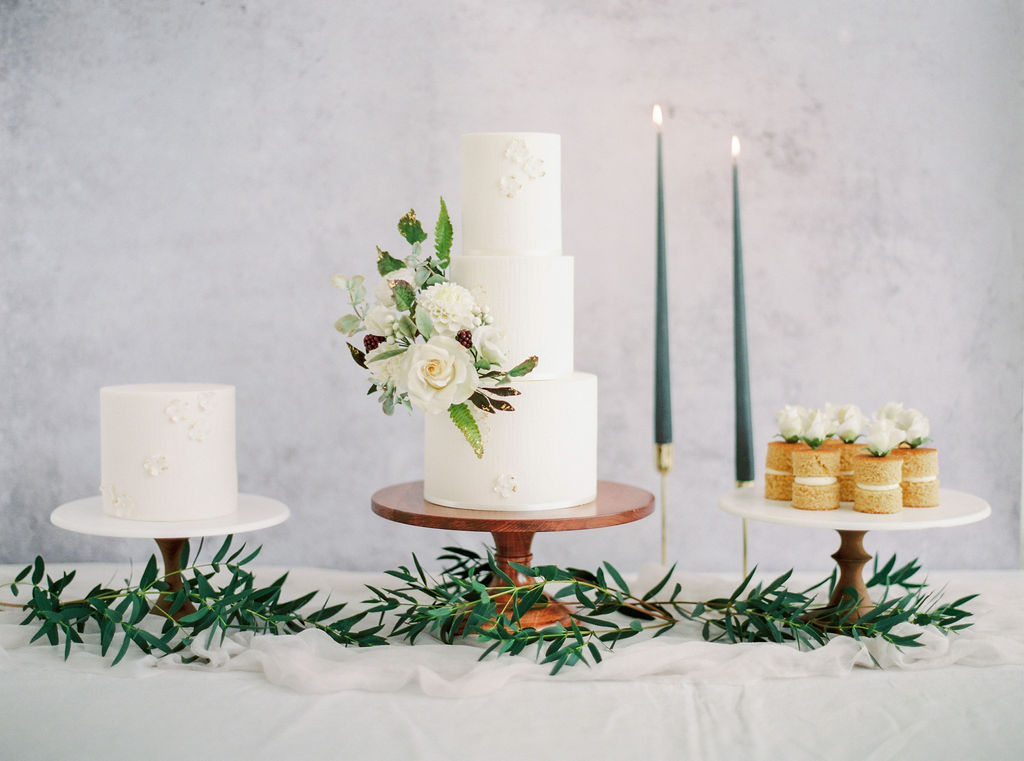 https://www.covecakedesign.ie/wp-content/uploads/2023/02/IMG_9517.jpg
1067
1600
Suzanne Brady
https://www.covecakedesign.ie/wp-content/uploads/2019/04/Cove_web.png
Suzanne Brady
2023-03-03 11:37:01
2023-03-09 08:42:25
Wedding Cake Budget