Elegant Real Weddings with Adam and Grace Photography
It is always a delight to receive wedding photos from photographers and clients! So many months are spent working closely on a wedding cake design, it is exciting to finally see the cake in the context of a beautiful wedding day and blissfully happy clients.
Today I am sharing two gorgeously elegant weddings from 2019 photographed by the supremely talented Adam and Grace Photography, who masterfully capture weddings in a candid timeless style.
Moya and Andrew, Mount Juliet. Adam and Grace Photography
Moya and Andrew were married last spring in the stately surrounds of Mount Juliet Estate, Kilkenny. I have had the pleasure of knowing Moya for a few years now, having made a few celebration cakes for her business and personal events. Moya is the founder of Avenue Interior Design, a design studio that creates interior spaces that are comfortable and inviting, with a signature relaxed and refined style. Enlisting the help of wedding stylist Betty Williamson and florist The Wild Bunch, this style was translated into a wedding that exuded minimilast sophistication.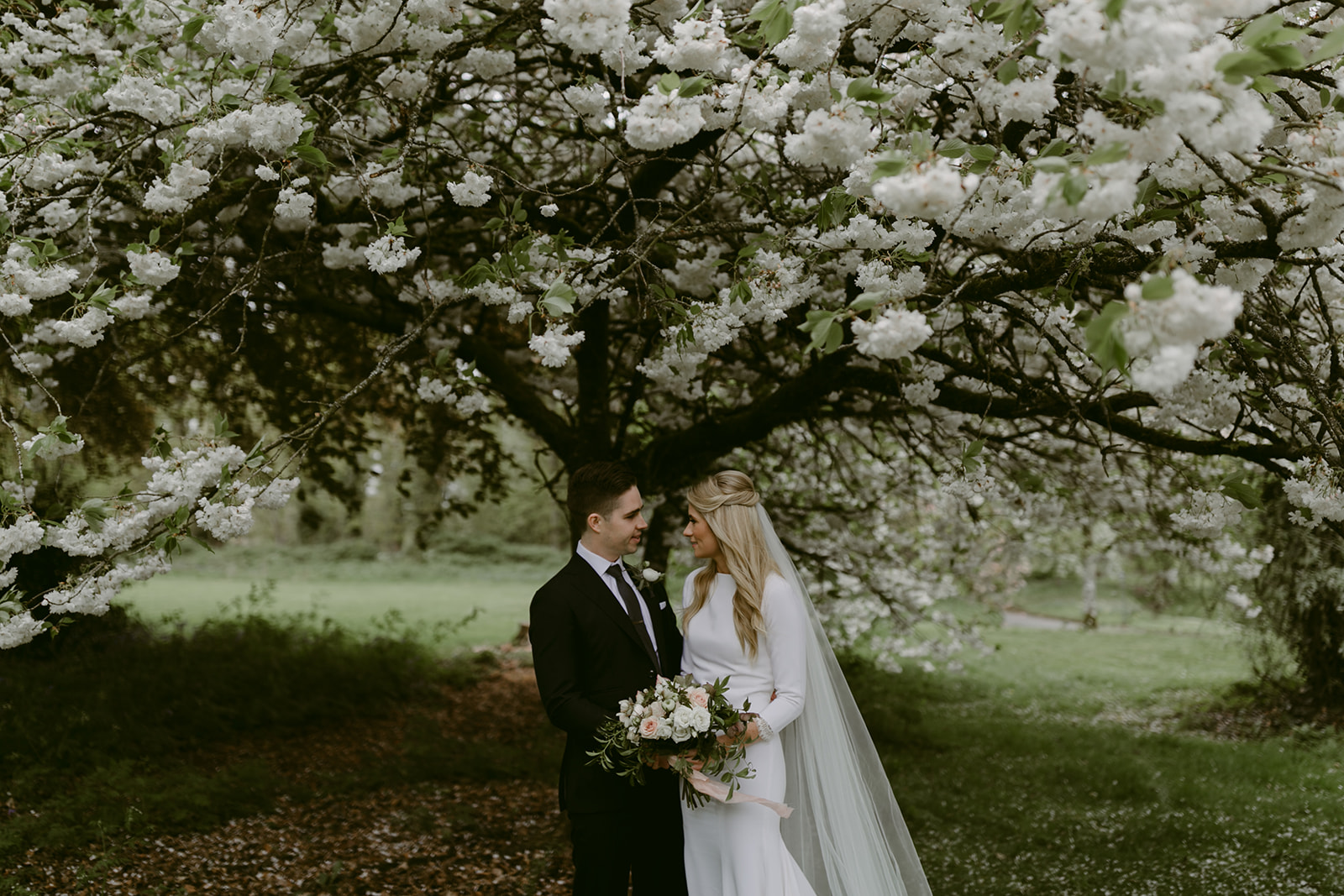 The beautiful blossom trees on the grounds of Mount Juliet provided nature's perfect floral arch for portraits.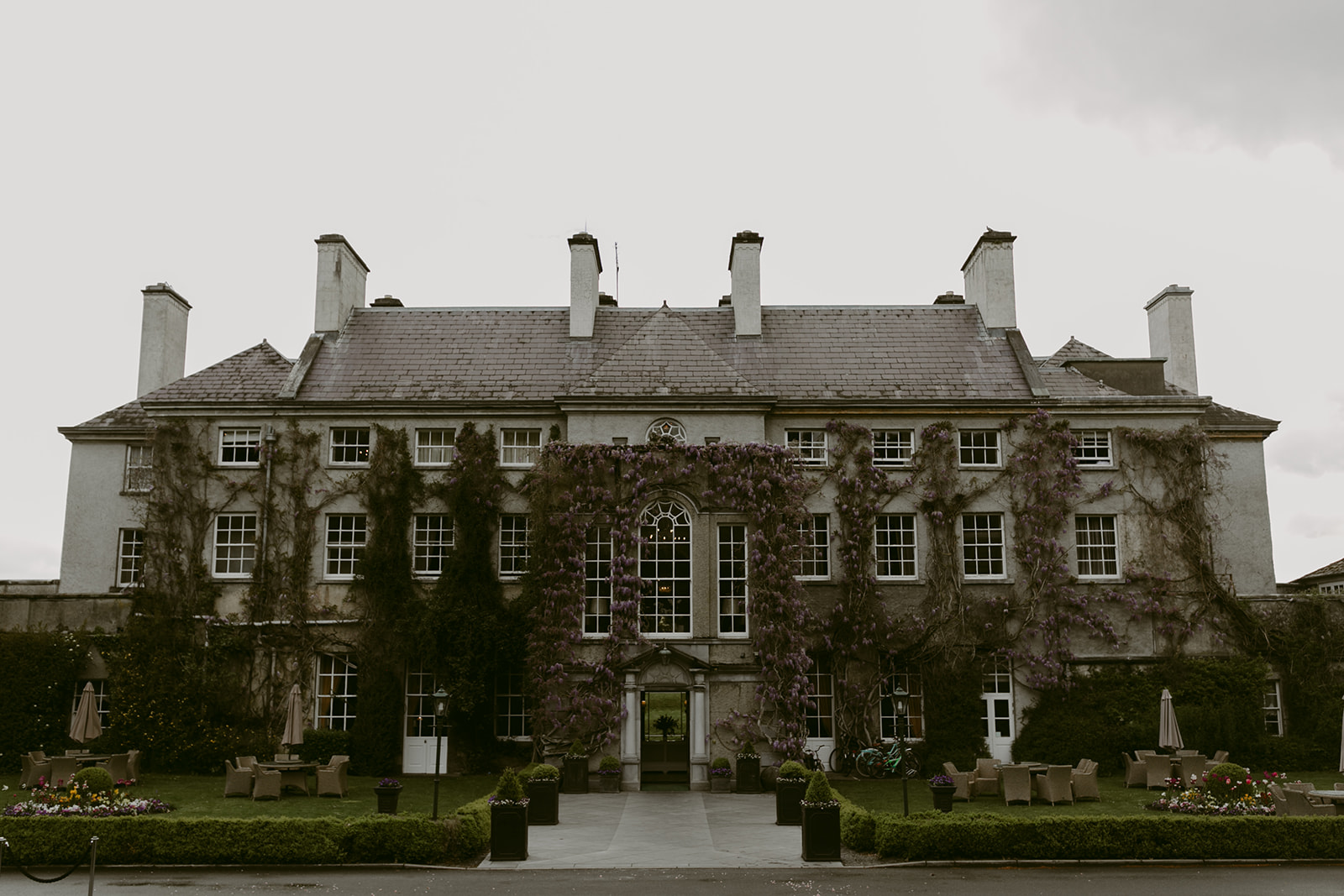 The wisteria-clad front of Mount Juliet House.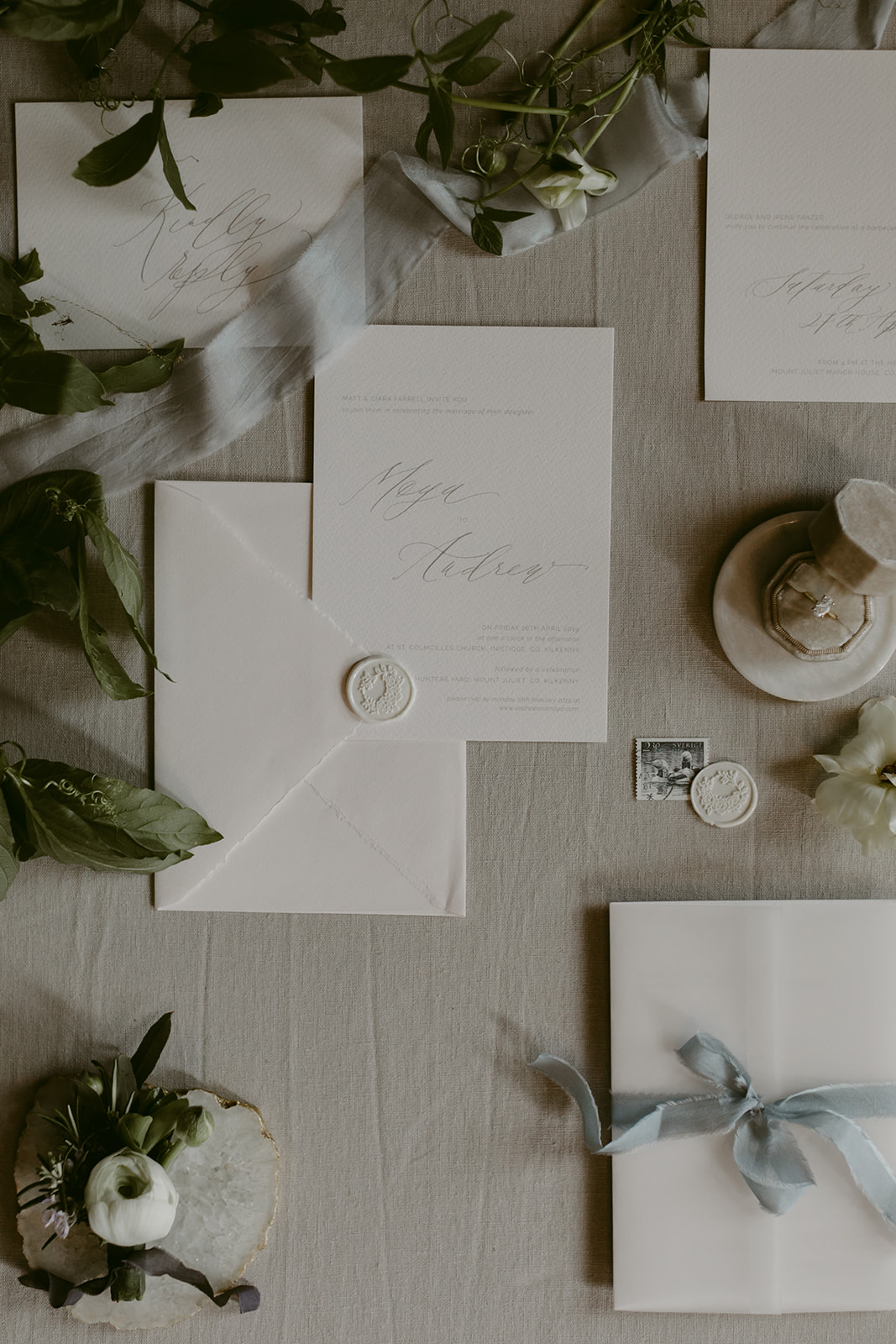 A pinterest-worthy flatlay.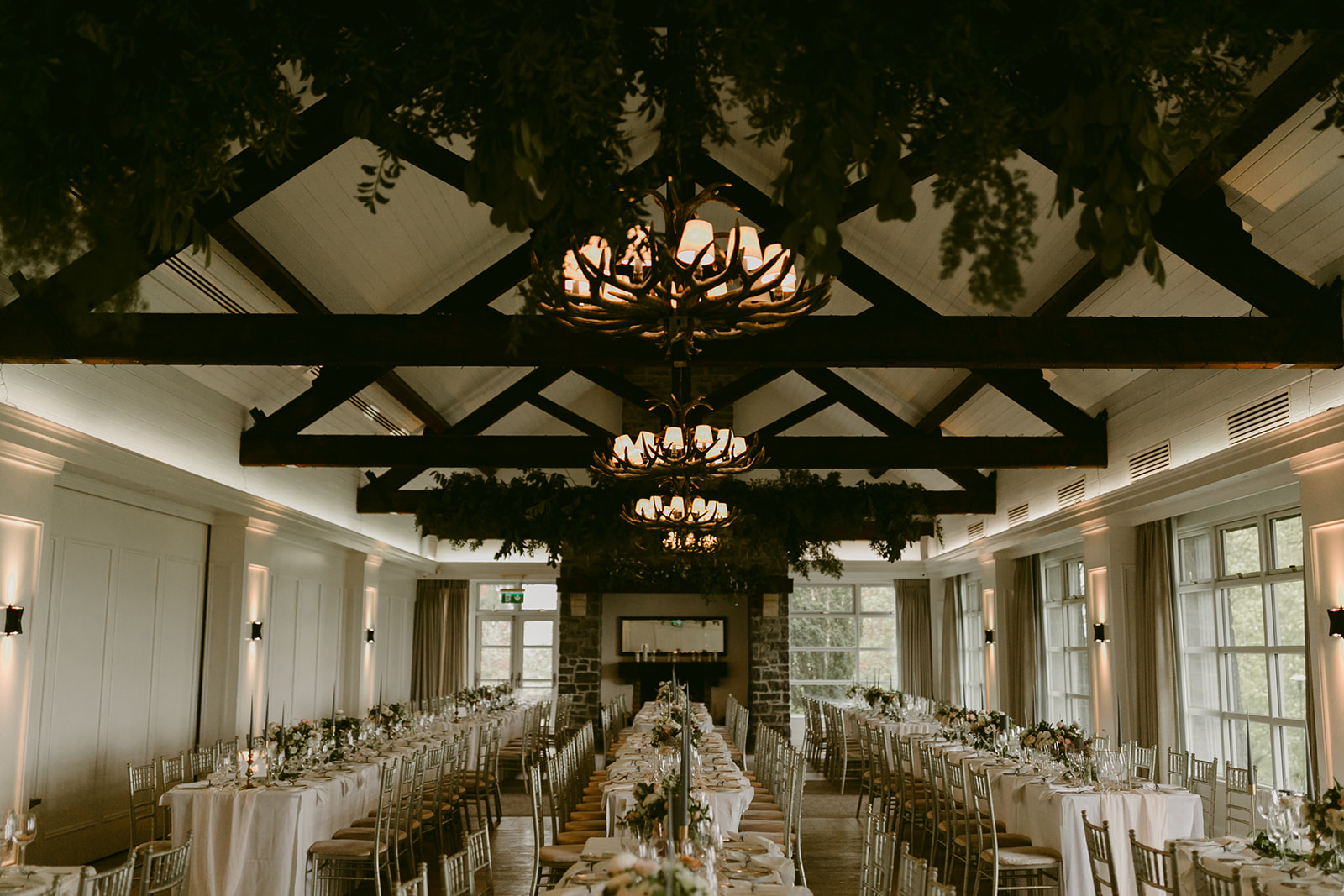 Relaxed and informal flowers in the inviting dining space of Hunter's Yard, Mount Juliet and Moya's beautiful bouquet.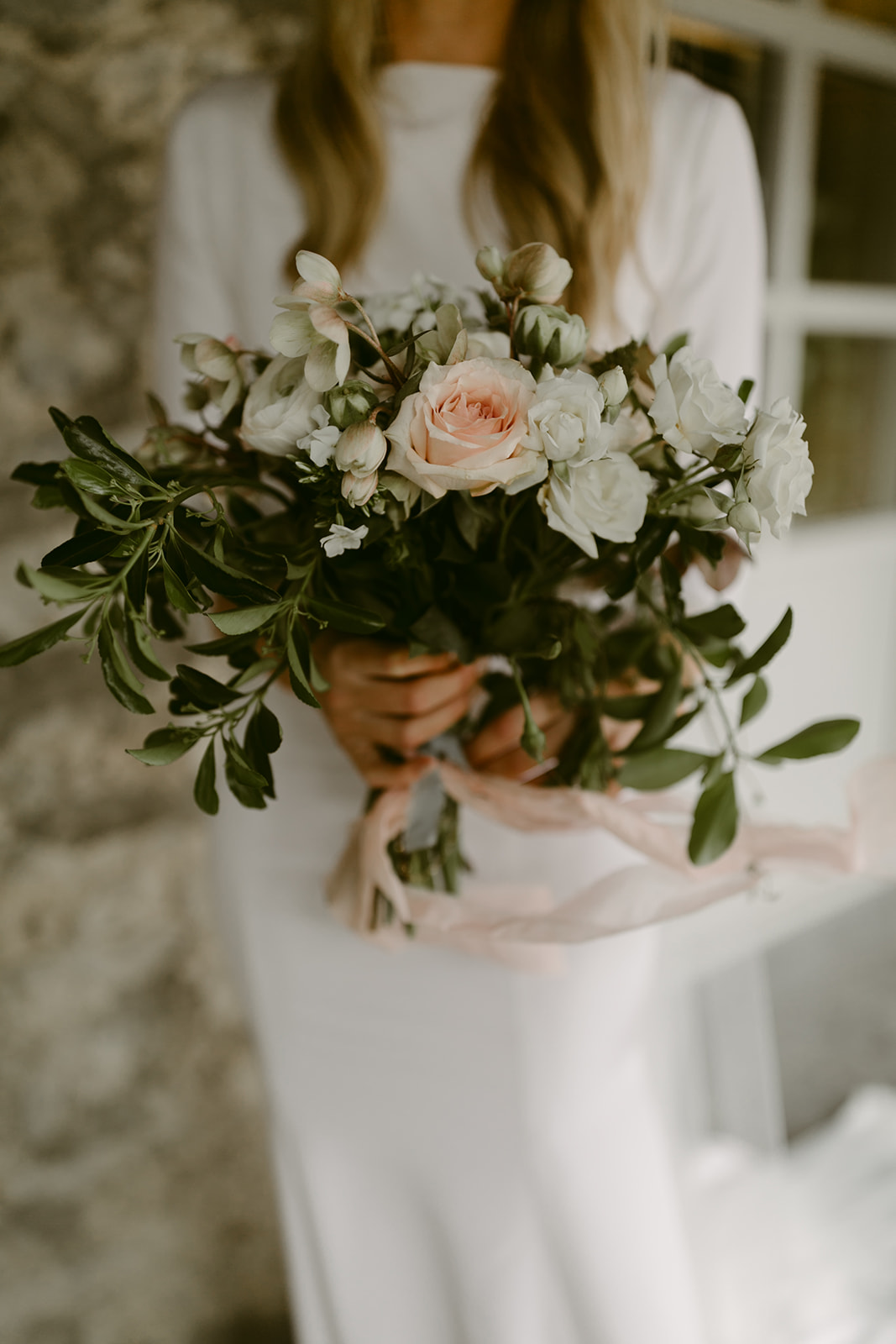 For their cake, Moya and Andrew chose a cake table, incorporating a main cake, minimalist in style and adorned with sugar flowers, as well as two side cakes, mini-cakes and macarons. With flavours including Champagne Elderflower Strawberry, Orange Cardamom Rose and Chocolate Orange Olive Oil Hazelnut Rosemary, the table was no doubt a treat for guests!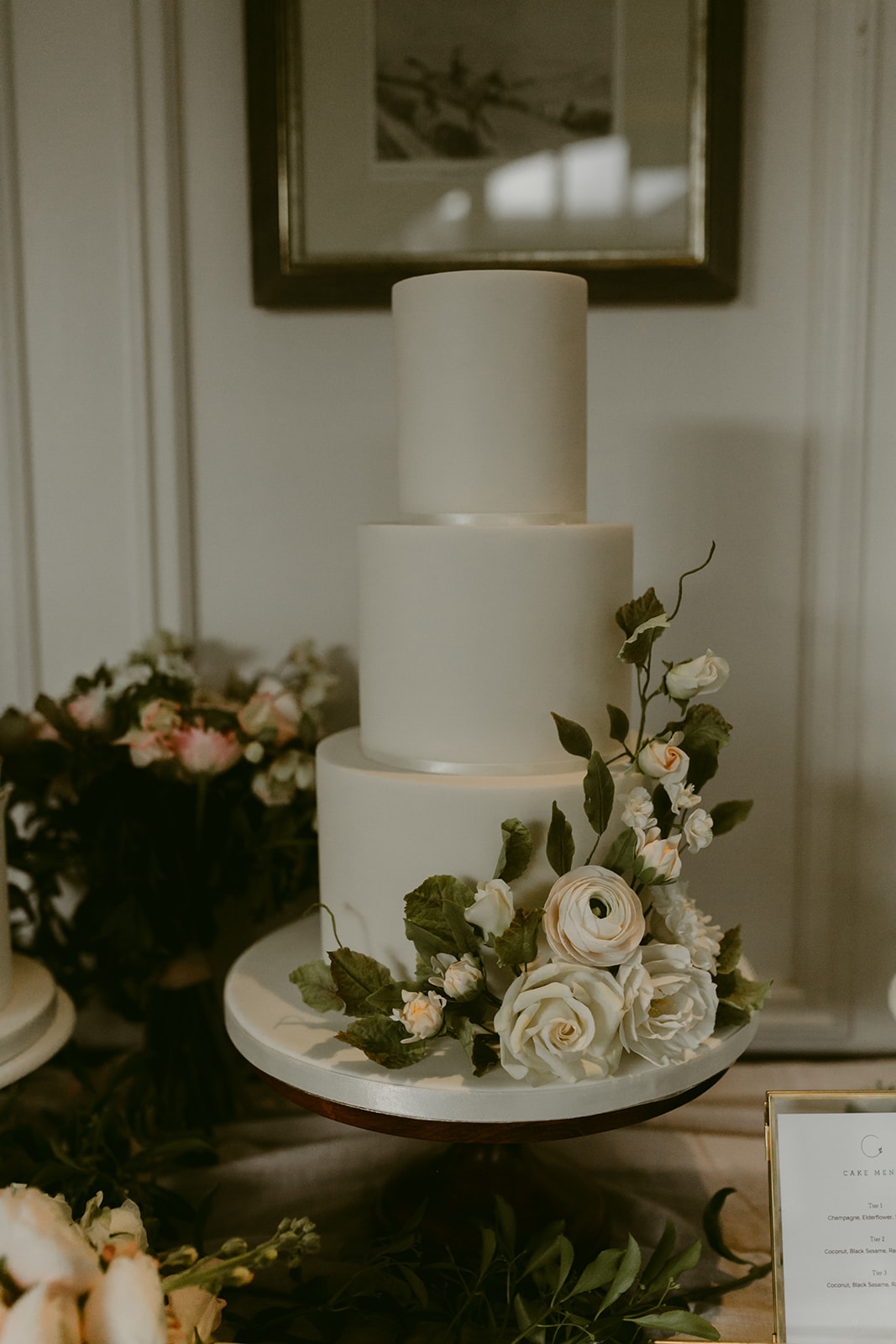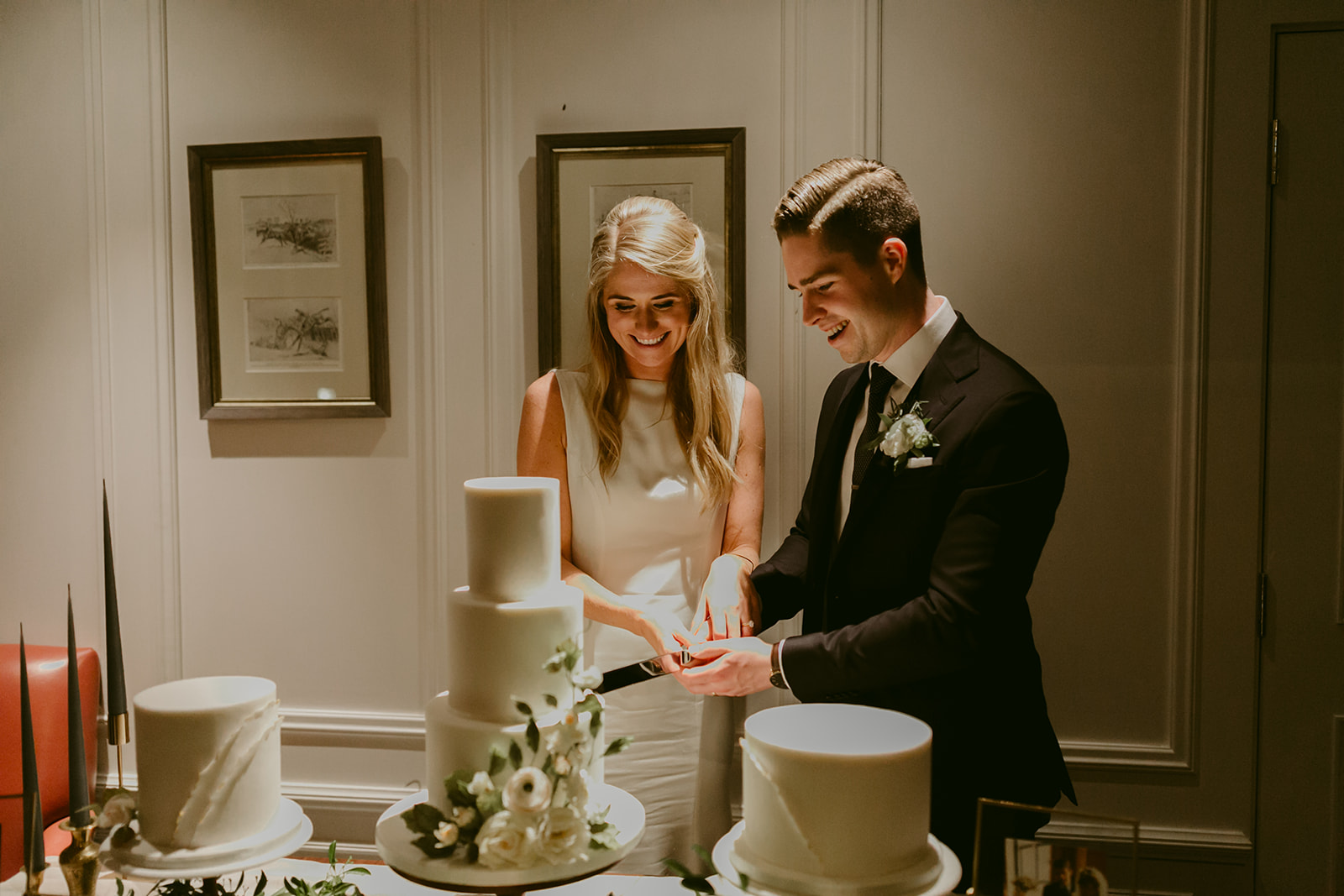 "It was style, but most certainly not over substance – our guests were raving about the cakes and the delicious flavours and they still are".
Moya and Andrew
John and Siobhan, Clonwilliam House. Adam and Grace Photography
Siobhan and John were married on a warm August day at one of my favourite venues, Clonwilliam House, (I always wish I could just move in when I deliver there!).  Clonwilliam is a family-owned stately home in a peaceful and private setting with a stunning vista over the lush green countryside of County Wicklow.  When I was delivering the cake I was lucky enough to catch a glimpse of Siobhan leaving that morning for the ceremony in a vintage red open-topped car…how fun!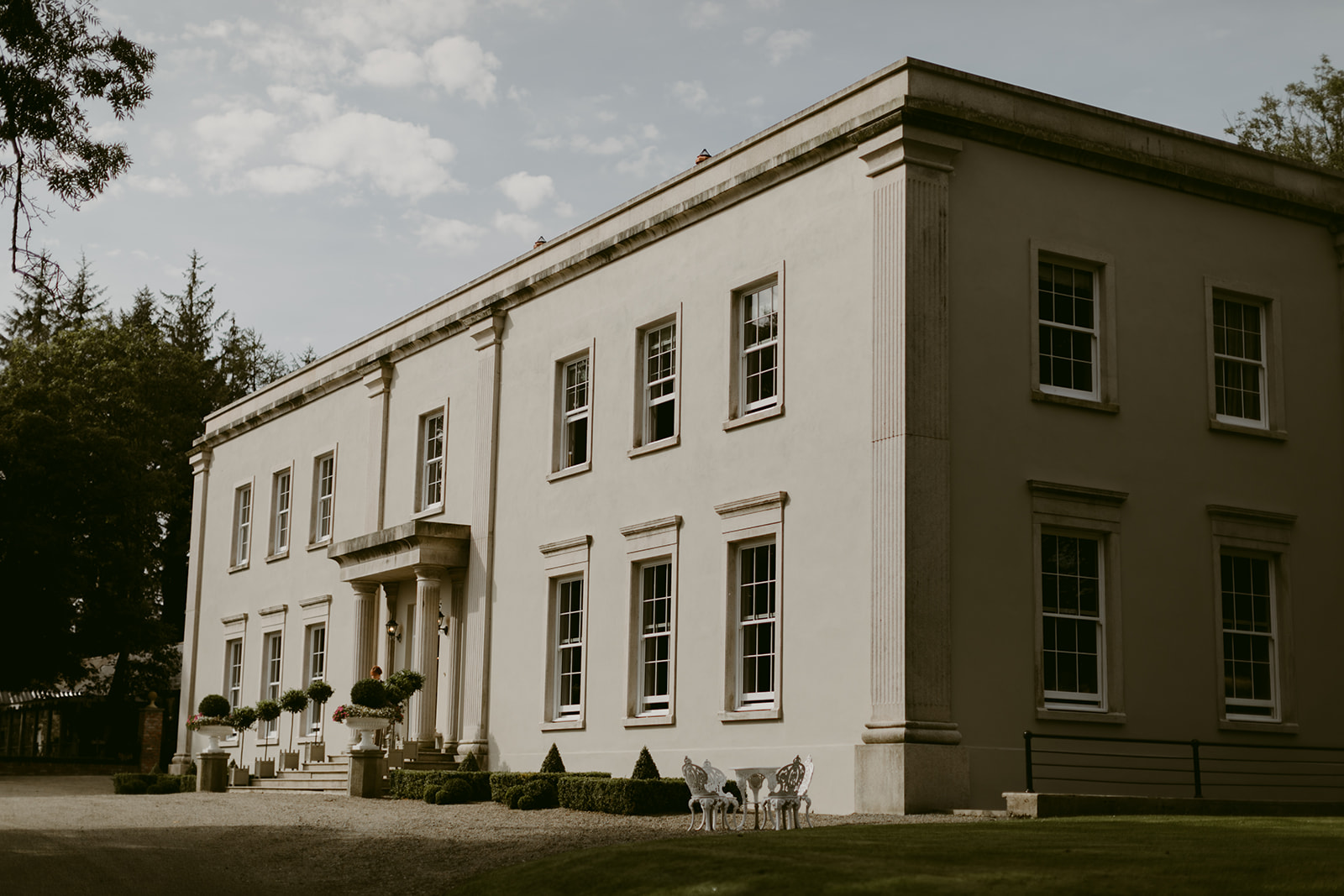 The grounds of the house provided the perfect backdrop for beautifully candid photos.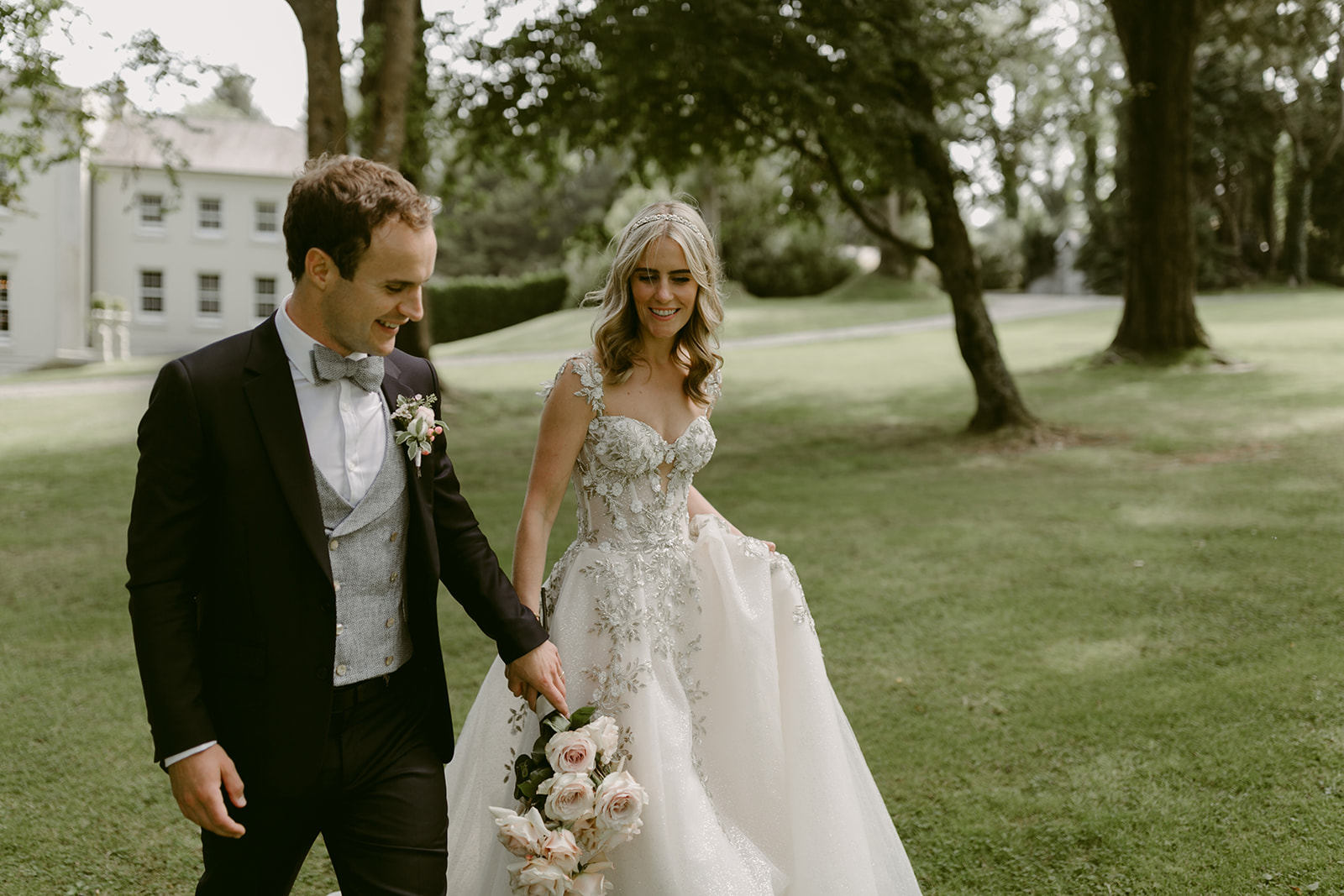 The detail on Siobhan's dress is just stunning.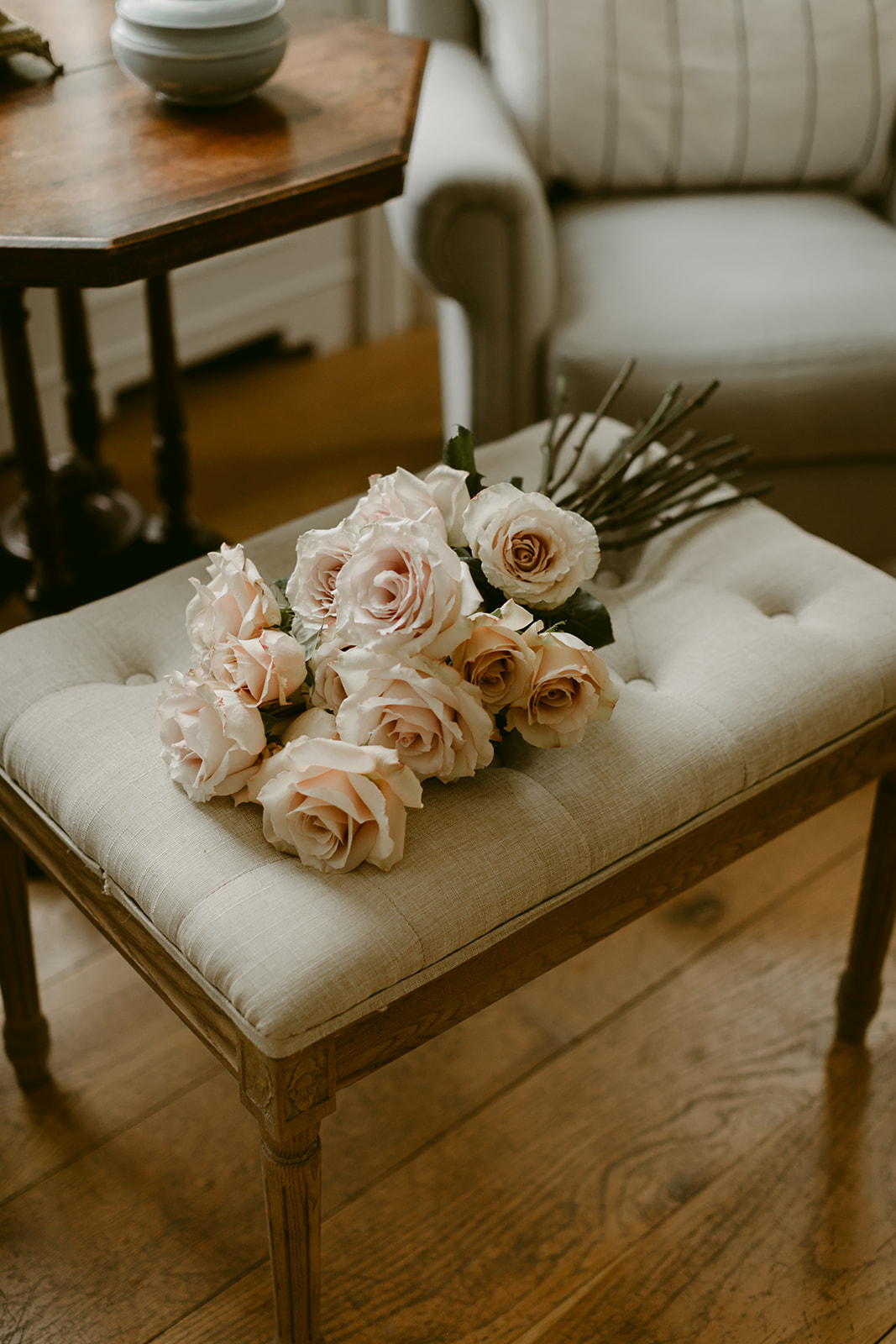 …and I just love her romantic bouquet of tied roses in pale pink hues!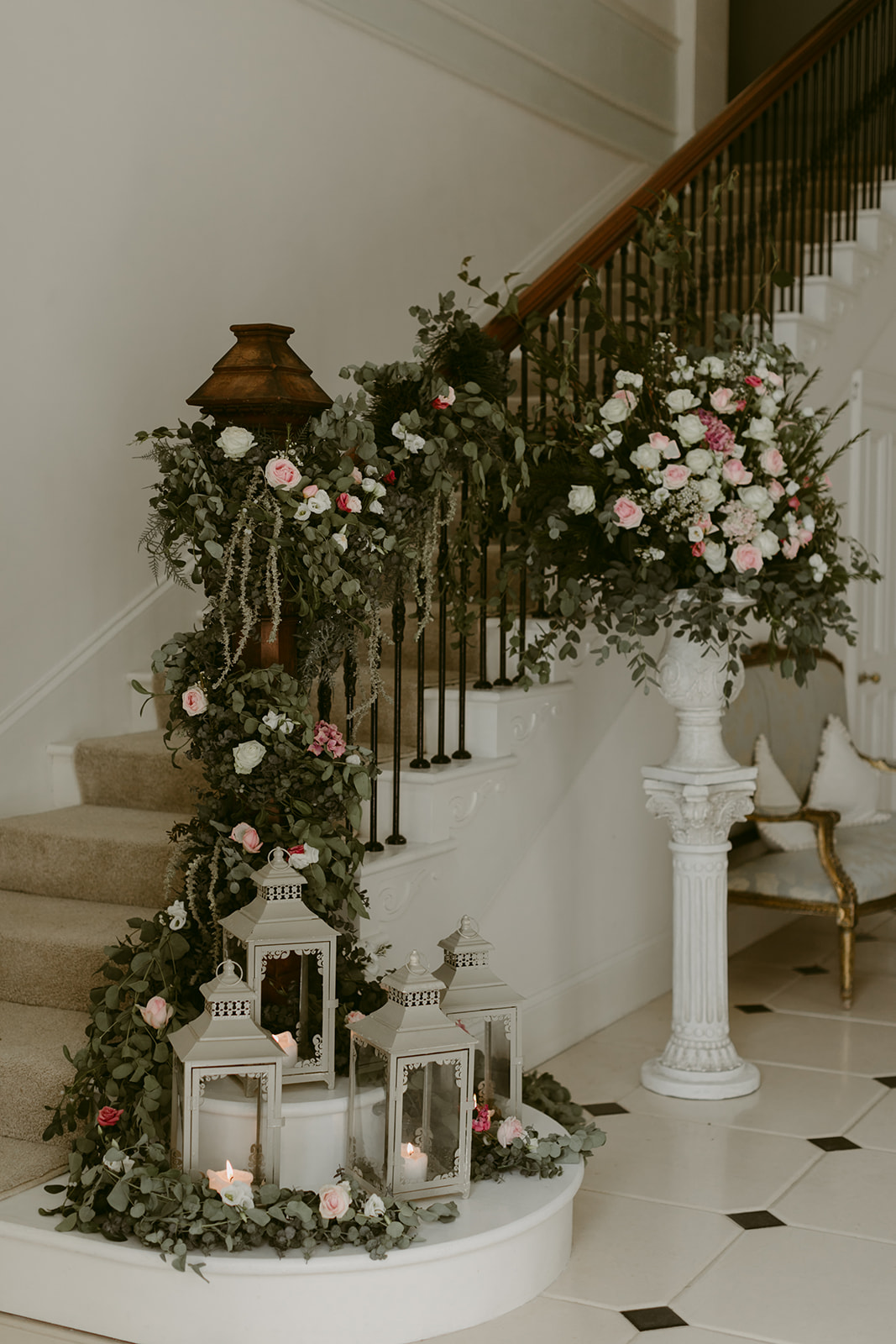 Beautiful flowers in shades of pink by Frog Prince Weddings adorned the house and the romantically dining space in the converted barn.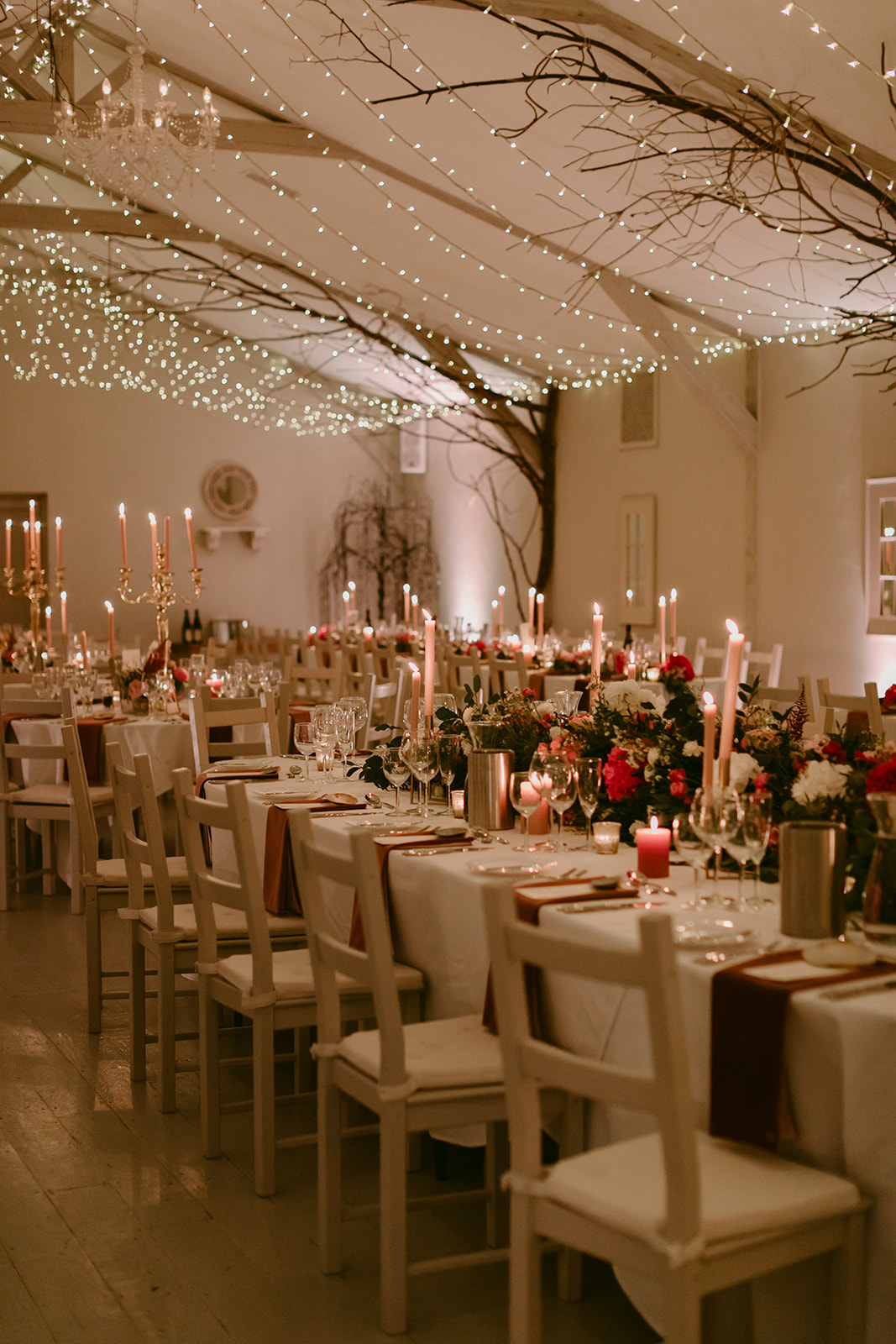 For their cake John and Siobhan chose a single tall tier of Guinness Chocolate with Roasted White Chocolate Cake, adorned in blush marble icing, gold leaf and pretty fresh flowers. Accompanying Champagne and Strawberry macarons created a sweet choice for guests that evening!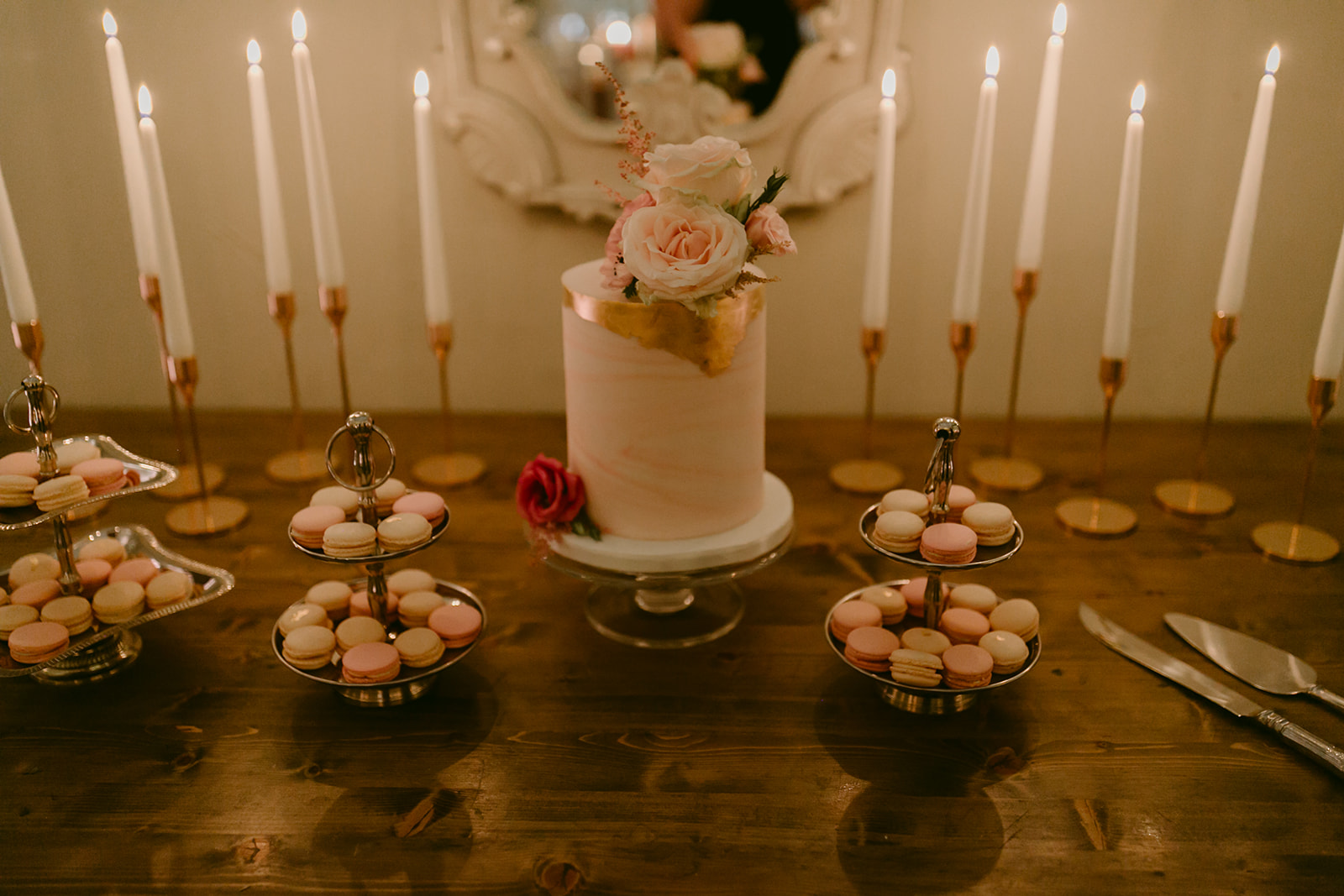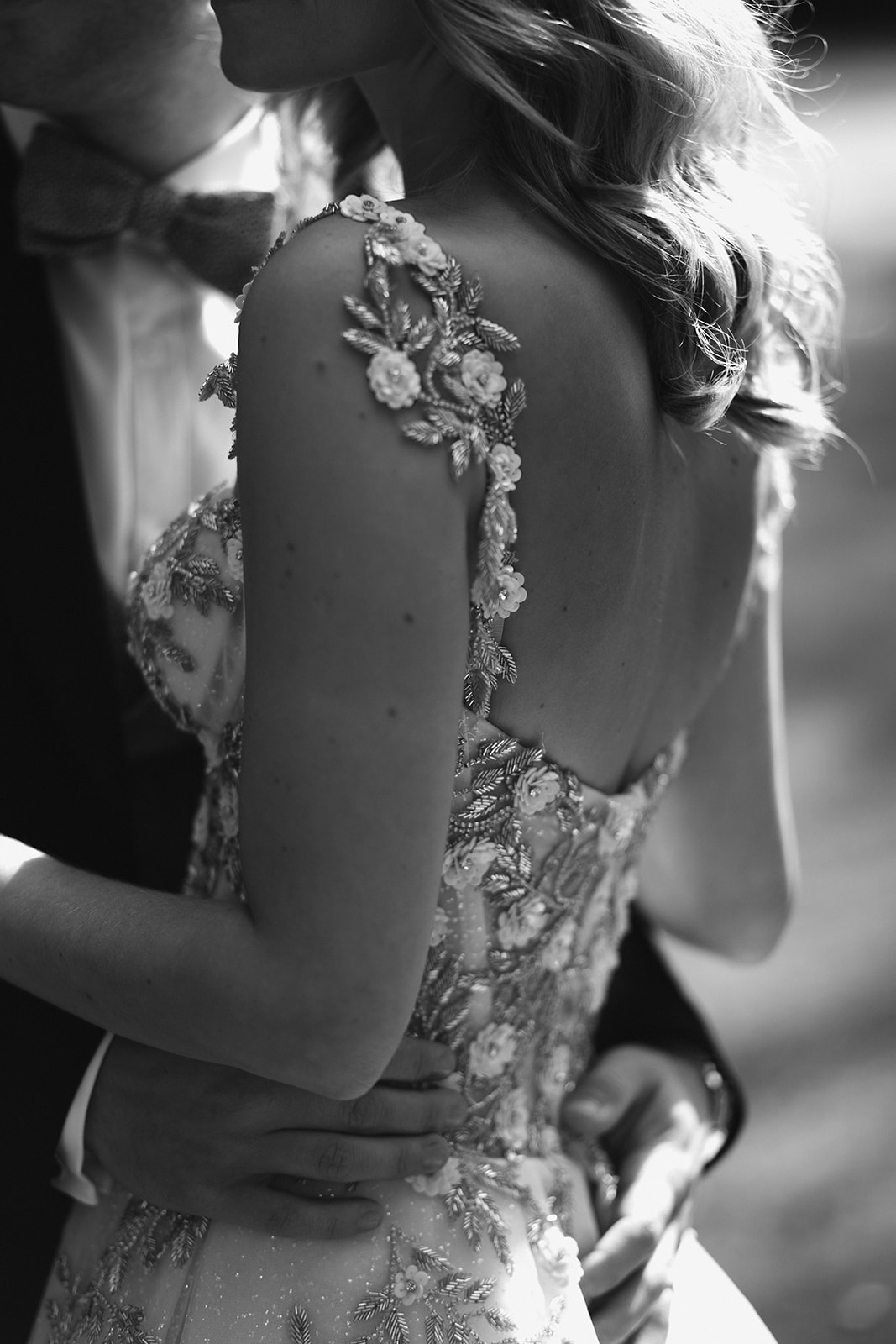 "We loved our wedding cake! Not only did it look fab but it tasted so delicious it didn't last very long! Suzanne was so easy to work with, she is a professional artist and created exactly what we wanted. Thank you!"
Siobhan and John
Read more..
It was such a delight to work with these two couples on their wedding cakes. If you loved these too, be inspired by more real weddings and Cove Cake Design Cakes.
Suzanne x
https://www.covecakedesign.ie/wp-content/uploads/2020/01/AG2921_websize-e1605541595341.jpg
667
1000
Suzanne Brady
https://www.covecakedesign.ie/wp-content/uploads/2019/04/Cove_web.png
Suzanne Brady
2020-01-29 11:55:24
2020-11-15 18:53:22
Elegant Real Weddings with Adam and Grace Photography