Pea Lime Cake with Coconut Lime Mascarpone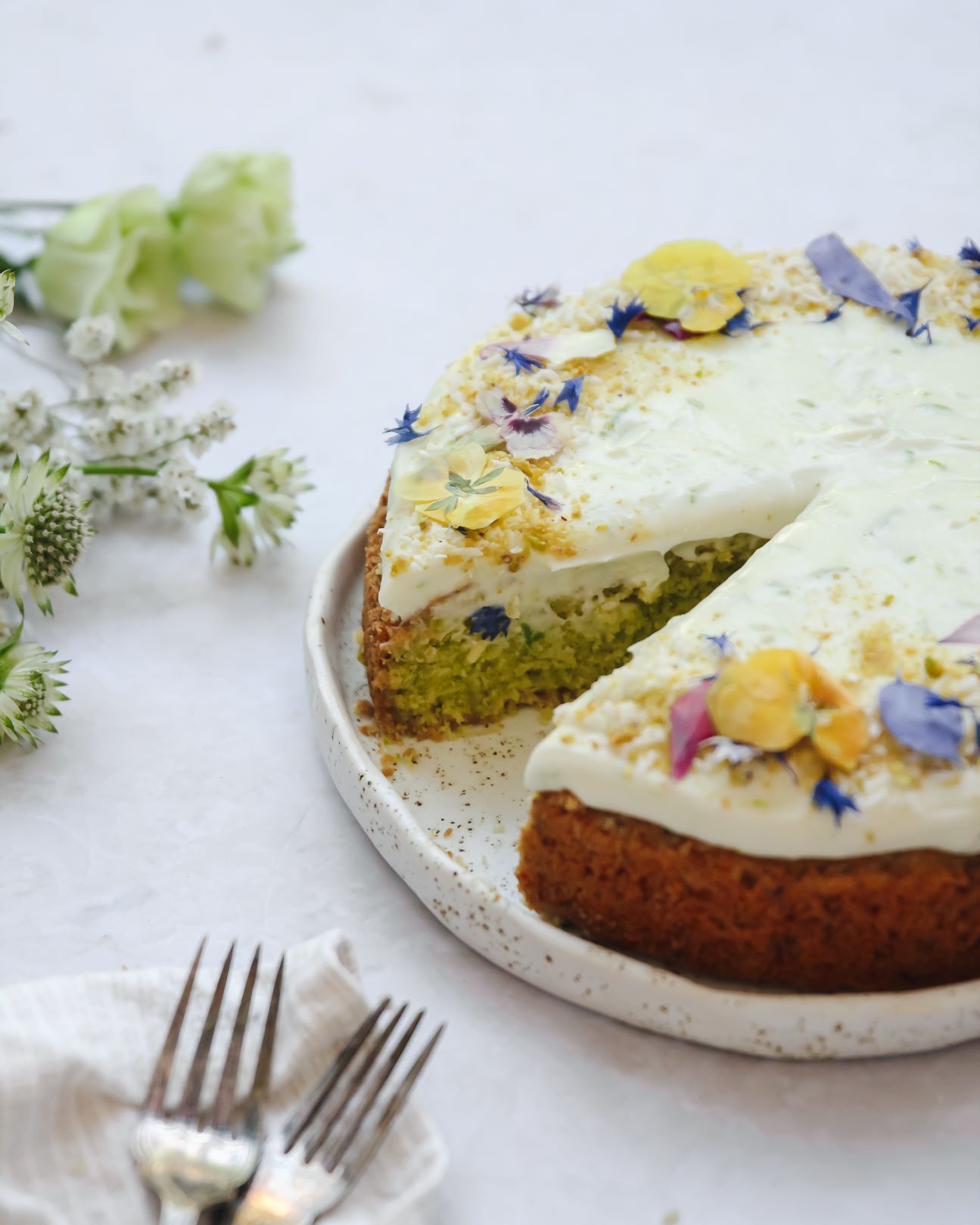 Pea Lime Cake with Coconut Lime Mascarpone
This Pea Lime Cake with Coconut Lime Mascarpone Icing is a quick recipe that I whipped up one sunny weekend as a post-lunch treat. A cake that definitely falls into the easy and casual category, it is light and delicious and sings of summer. Although it may sound a little unusual, there is nothing more joyful than producing something for dessert that is a talking point for family and guests. Do read on and give it a try!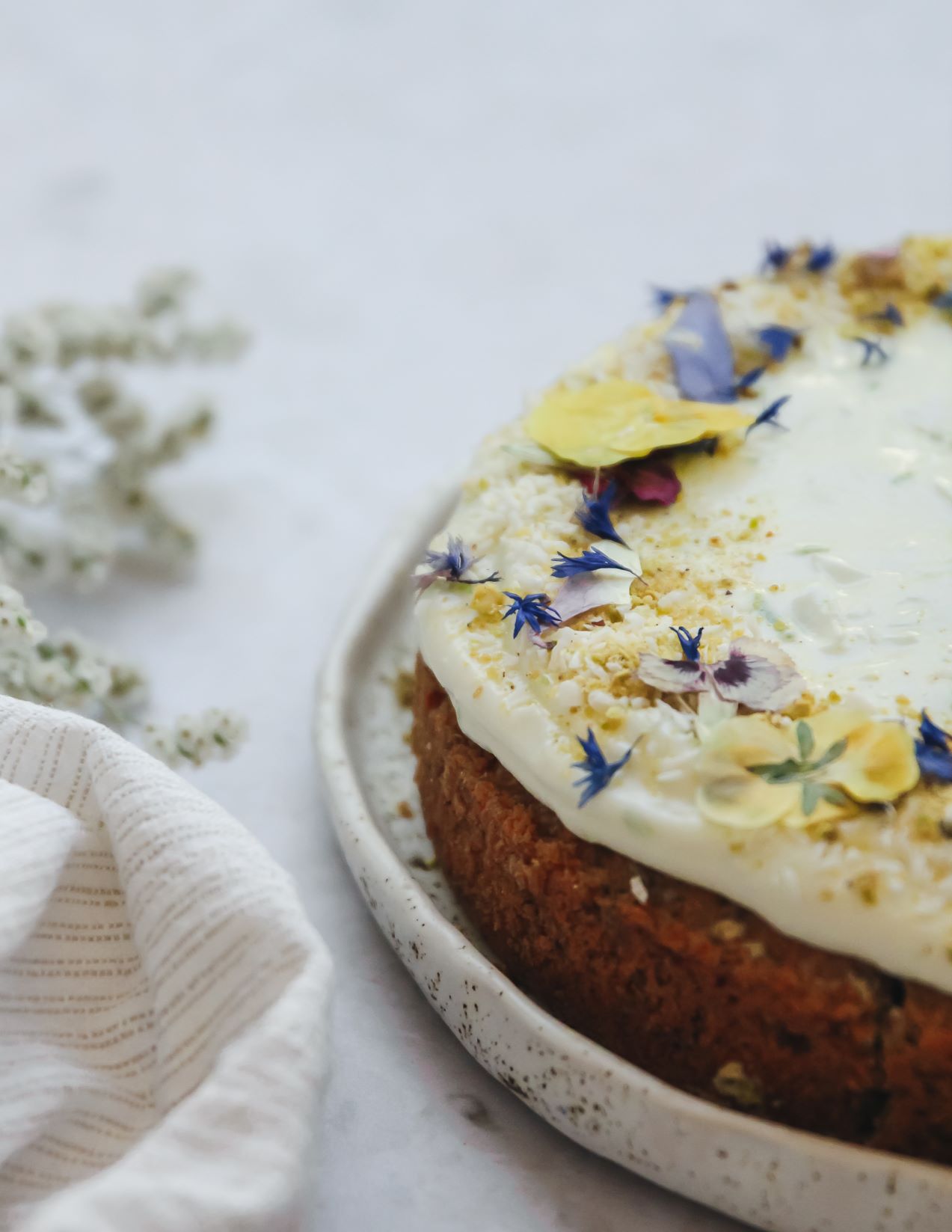 Pea Lime Cake
I first came across using peas in a cake from the book Sticky Fingers Green Thumb by Hayley McKee. Her cakes are inspired by a love of garden produce, and her book contains a pretty Green Tea bundt cake with a Garden Pea Cream. The idea of using garden peas in a dessert makes quite a bit of sense, they have a delicate if earthy sweetness, and that vibrant green colour is nothing short of beautiful.
For this recipe I added the peas in a simple cake recipe that uses vanilla for a little more sweetness, and lime zest to give that summery zing.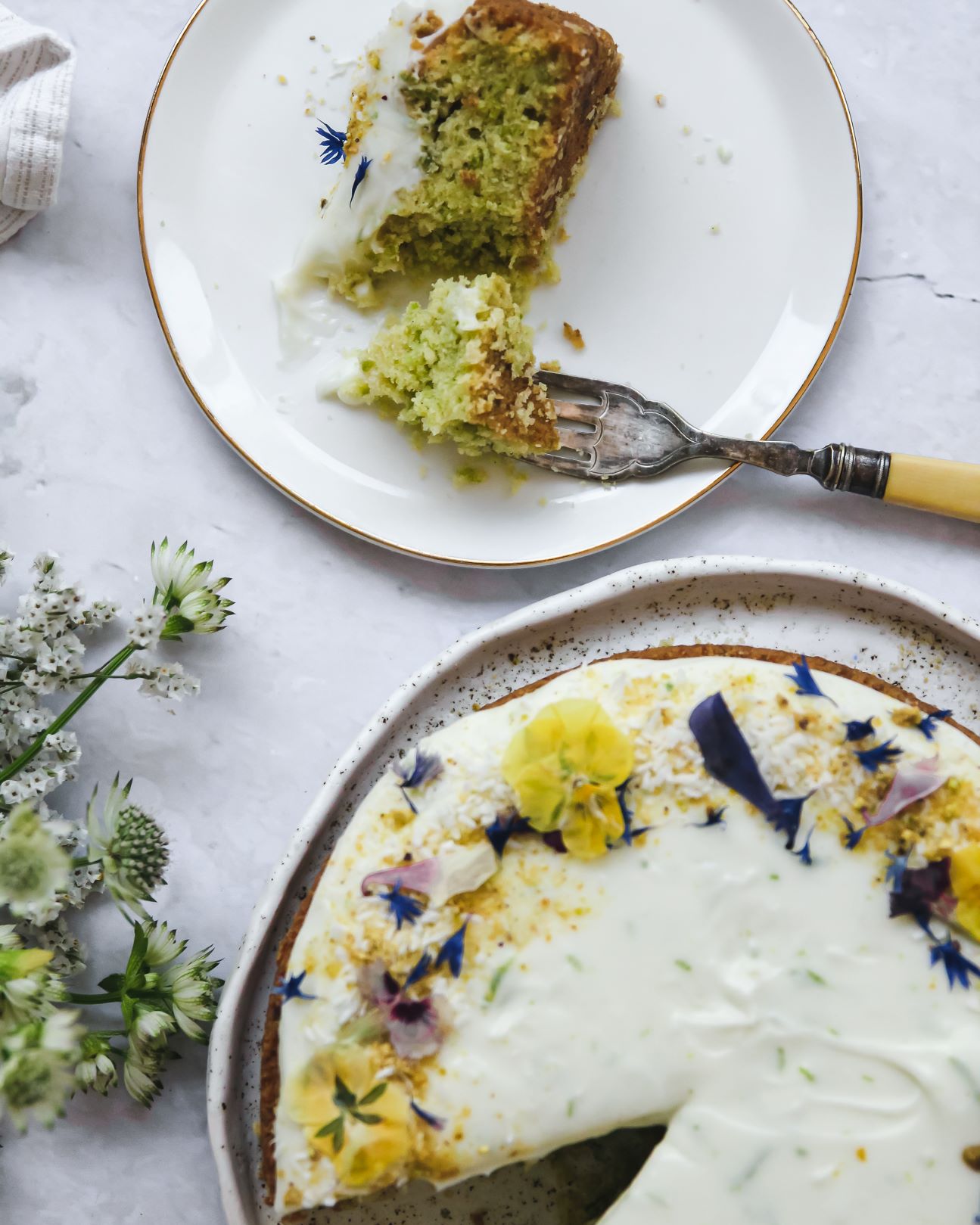 Lime Coconut Mascarpone Icing
I absolutely adore any type of mascarpone icing. The coconut cream and lime zest keep this particular icing light, fresh and creamy. It is quite a soft icing, almost a yoghurt-like consistency, something that actually doesn't matter too much for this type of casual cake. It does however firm up a little in the fridge.
The quantity of icing makes more than is needed to cover the cake, but I have used these amounts so as to correspond with the quantities of the mascarpone tub and coconut cream can. There is nothing worse than having a spoonful or two of an ingredient left in a container. The extra icing can be served alongside the cake, or even eaten on its own with some summer berries perhaps!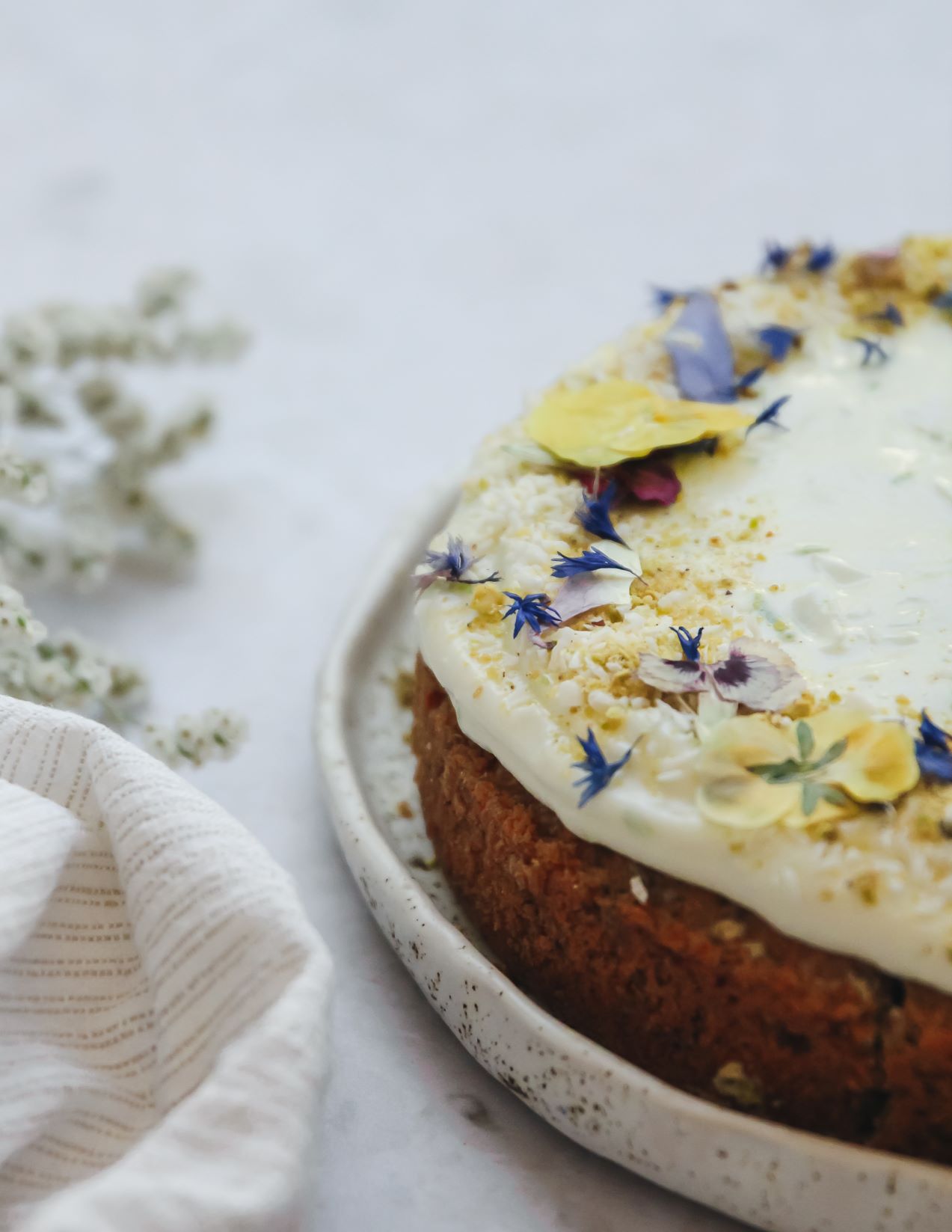 Serving and Storing
Feel free to decorate this cake with what you have to hand, edible flowers and herbs, dessicated or shredded coconut, meringue pieces or nut pralines would all work well. The cake is best eaten on the day but will keep overnight in the fridge also. Bring back to room temperature before serving.
I hope you enjoy this cake, do tag us on social media @covecakedesign with your creations!
Suzanne x
Pea Lime Cake with Lime Coconut Mascarpone
Ingredients for the Pea Lime Cake:
140g frozen garden peas (or fresh if you have them)
25ml whole milk
200g unsalted butter
175g caster sugar
250g plain flour
2tsp baking powder
3 eggs
1tsp vanilla bean paste
Grated zest 2 limes
Pinch salt
Ingredients for the Coconut Lime Mascarpone Icing:
250g tub mascarpone
160g can coconut cream
200g icing sugar
Zest 1 lime
Method:
Preheat the oven (fan) to 150⁰C/300F. Grease and line the base and sides of a 20cm/8" cake tin. 

To make the cake,

bring the peas just to the boil in a small saucepan of water. Drain immediately (you only want to just cook the peas so they retain their vibrant colour)

.

Place the peas in a high powered blender with the milk and blend to a smooth vibrant green puree. You may need to add a little more milk. The smoothness you achieve will depend on your blender, but it is best to get it as smooth as possible as you don't want whole or large bits of pea in the cake.
In the bowl of a mixer, beat together the butter, sugar, vanilla extract and lime zest for 2-3 mins until light.
Beat in the eggs one at a time.
Sift together the flour, baking powder and salt and add to the butter mixture. Mix on low until just combined.
Add in the the pea puree and mix again until combined.
Scrape the mixture into the tin and bake for approximately 45-55 mins or until springy to the touch and a skewer inserted into the centre comes out clean. Leave the cake to cool in the tin for 10 mins before turning out onto a wire rack to cool completely.

To make the lime mascarpone coconut icing

, place all the ingredients in a mixer and beat for a few minutes until smooth.

To assemble the cake, place the cake on an appropriate plate or stand. Spread about half of the lime and coconut mascarpone icing on top, reserving the rest to serve.
Decorate as desired, I used dessicated coconut, pistachio praline and some dried edible flowers
https://www.covecakedesign.ie/wp-content/uploads/2022/06/Pea-Lime-Coconut-Cake-1-of-1-4-small-1.jpg
1619
1295
Suzanne Brady
https://www.covecakedesign.ie/wp-content/uploads/2019/04/Cove_web.png
Suzanne Brady
2022-06-06 18:33:56
2022-06-06 18:35:39
Pea Lime Cake with Coconut Lime Mascarpone