Lemon Curd and Violet Loaf Cake Recipe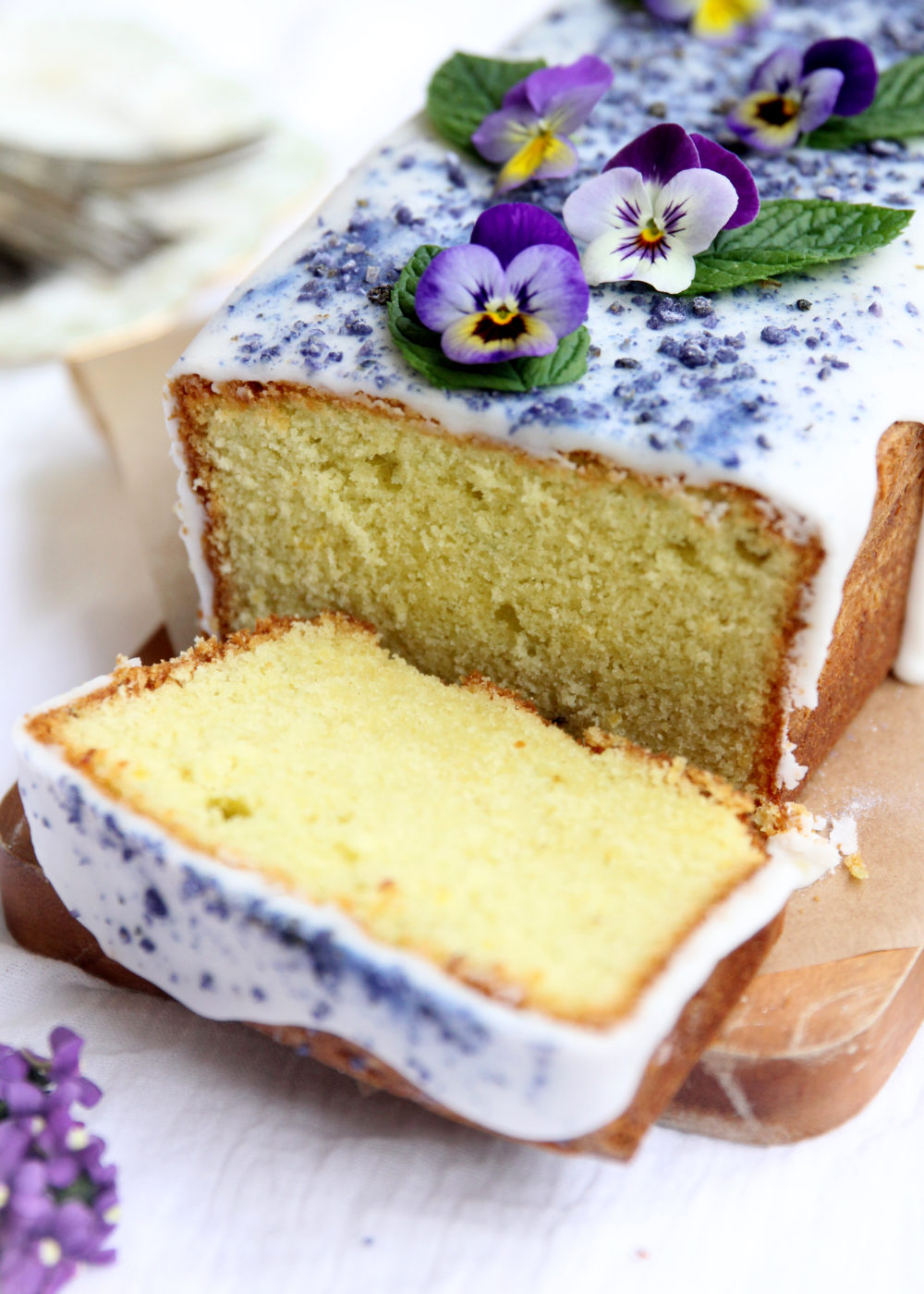 Lemon Curd Loaf Cake
Loaf cakes are a weekend favourite, partly because they are so quick and easy to make. Without the need for layering and filling, a quick glaze or icing and some edible decorations results in something delicious and pretty with minimal effort.
This lemon curd loaf cake recipe evolved from a half jar of homemade lemon curd lurking in my fridge that I had left over from a wedding cake order. I am always loathe to throw away food and try to use everything up, so decided to add the curd itself to this loaf cake to add an extra tang and moistness.
Lemon and Violet
Lemon and violet are a perfect summery combination. I had crystallised violet petals from Sous Chef UK in my cupboard so used them to add a subtle violet flavour to the cake as well as flavour and decoration on the icing. You could also use other violet products such as a violet sugar (try substituting some of the regular sugar for violet sugar) or violet food essence. Another nice addition would be some seasonal blueberries.  Feel free to experiment!
Happy Baking!
Suzanne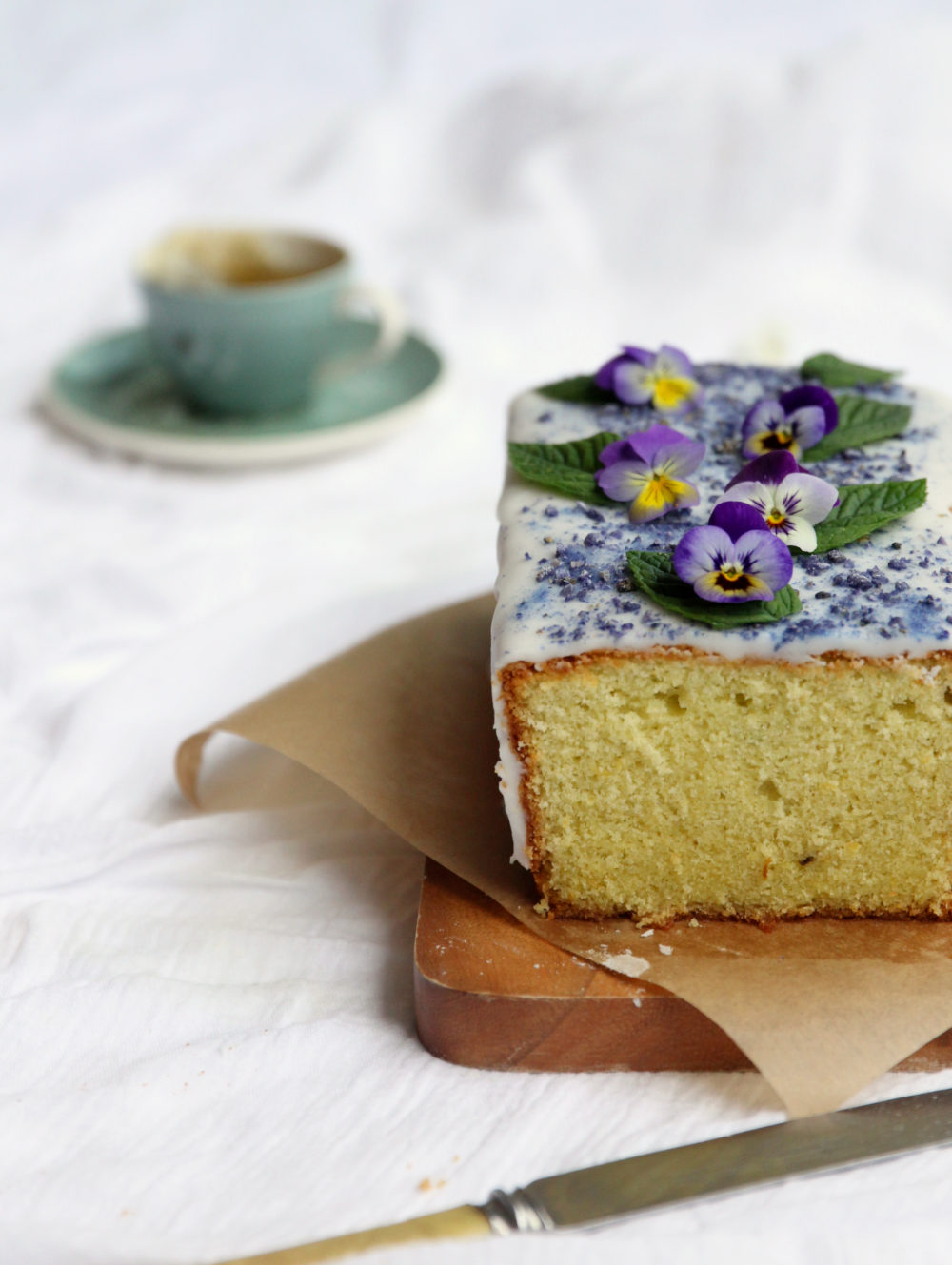 Lemon Curd and Violet Cake Recipe
Ingredients for the cake:
190g unsalted Irish butter
190g plain flour
190g caster sugar
3 medium free range Irish eggs
1 tsp baking powder
Pinch salt
4 tbsp lemon curd (homemade or shop bought)
Finely grated zest of 1 lemon
4tsp crystallised violets, ground
Ingredients for the icing and decoration:
100g icing sugar
Juice 1 lemon
Crystalised violets, coarsely ground
Edible flowers
Method:
Preheat the oven to 160°C/320F.  Grease and line a 1lb loaf tin with baking parchment.
Cream together the butter, caster sugar, lemon zest and ground crystallised violets in an electric mixer or by hand until light.
Sift together the flour, baking powder and salt.
Add the eggs one at a time into the butter sugar mixture, beating well after each addition.
Add in the flour mixture and mix on low speed until combined.
Finally add the lemon curd and mix again.
Pour the mixture into the loaf tin and bake for 45-55 mins until the top of the loaf is firm to the touch and a skewer inserted into the centre comes out clean.
Remove the cake from the tin after 10-15mins and leave to cool completely on a wire rack.
To make the icing, sift the icing sugar into a bowl and add the lemon juice to make an icing with a thick pouring consistency. Add more lemon juice/icing sugar as required to achieve this.
Pour the icing over the cooled cake, using a spatula to spread over the top and allowing a little to drizzle down the sides. Decorate with crushed crystallised violet petals and edible flowers if desired.
The cake keeps well in an airtight container for 2-3 days.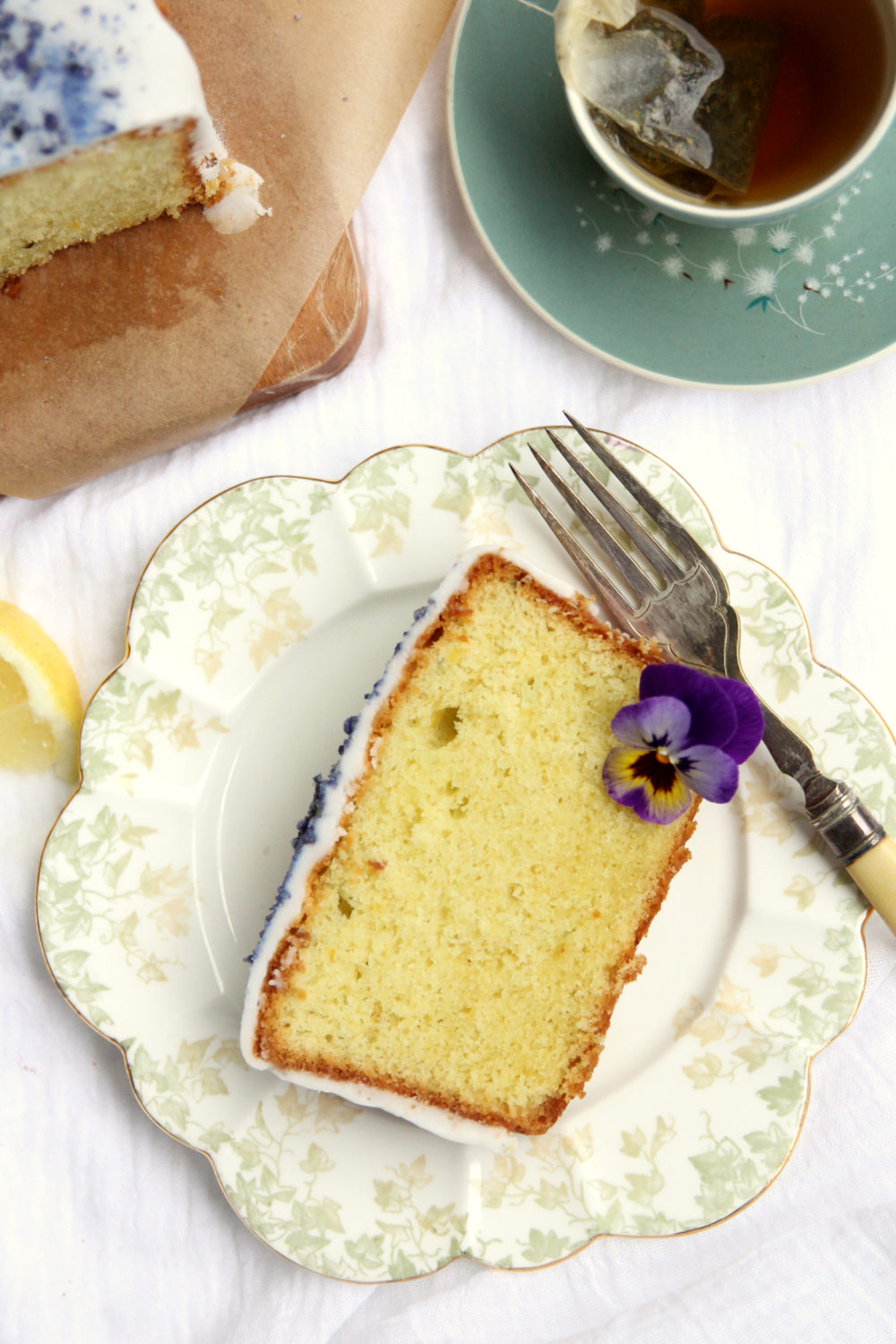 https://www.covecakedesign.ie/wp-content/uploads/2019/07/IMG_9695_edited-2-e1568008480264.jpg
1500
1000
Suzanne Brady
https://www.covecakedesign.ie/wp-content/uploads/2019/04/Cove_web.png
Suzanne Brady
2019-07-15 12:34:44
2021-04-20 10:02:17
Lemon Curd and Violet Loaf Cake Recipe