Orange Fennel and Honey Loaf Cake Recipe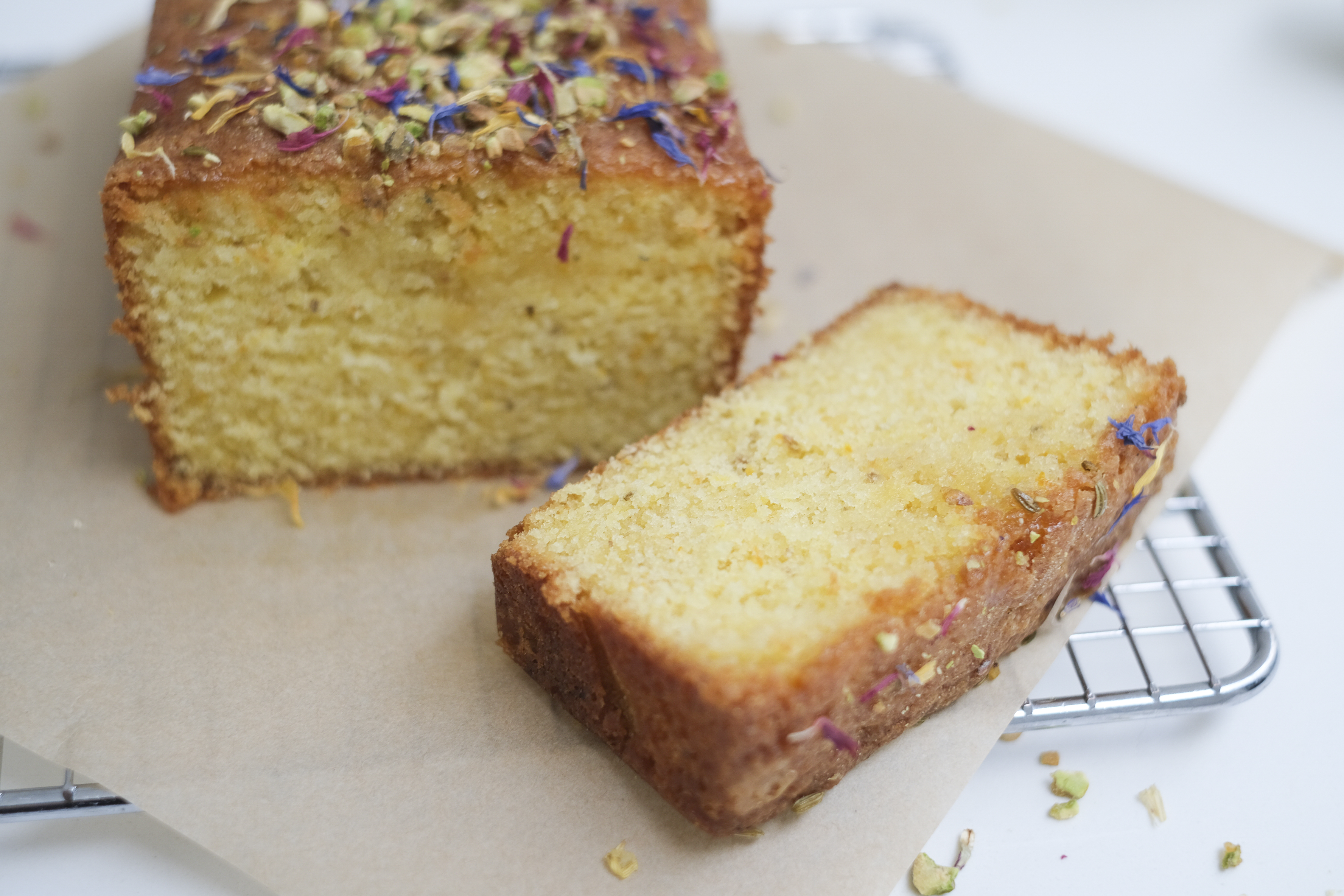 Loaf Cake Recipe for Irish Country Magazine
I do love a loaf cake…easy to make and requiring little decoration, they are a perfect weekend teatime treat. I devised this Orange Fennel Honey Loaf Cake recipe for a feature in the November 2018 edition of Irish Country Magazine and hence had the pleasure of having talented photographer Ramona Farrelly follow me in its making in my kitchen…thank you for these lovely photos Ramon!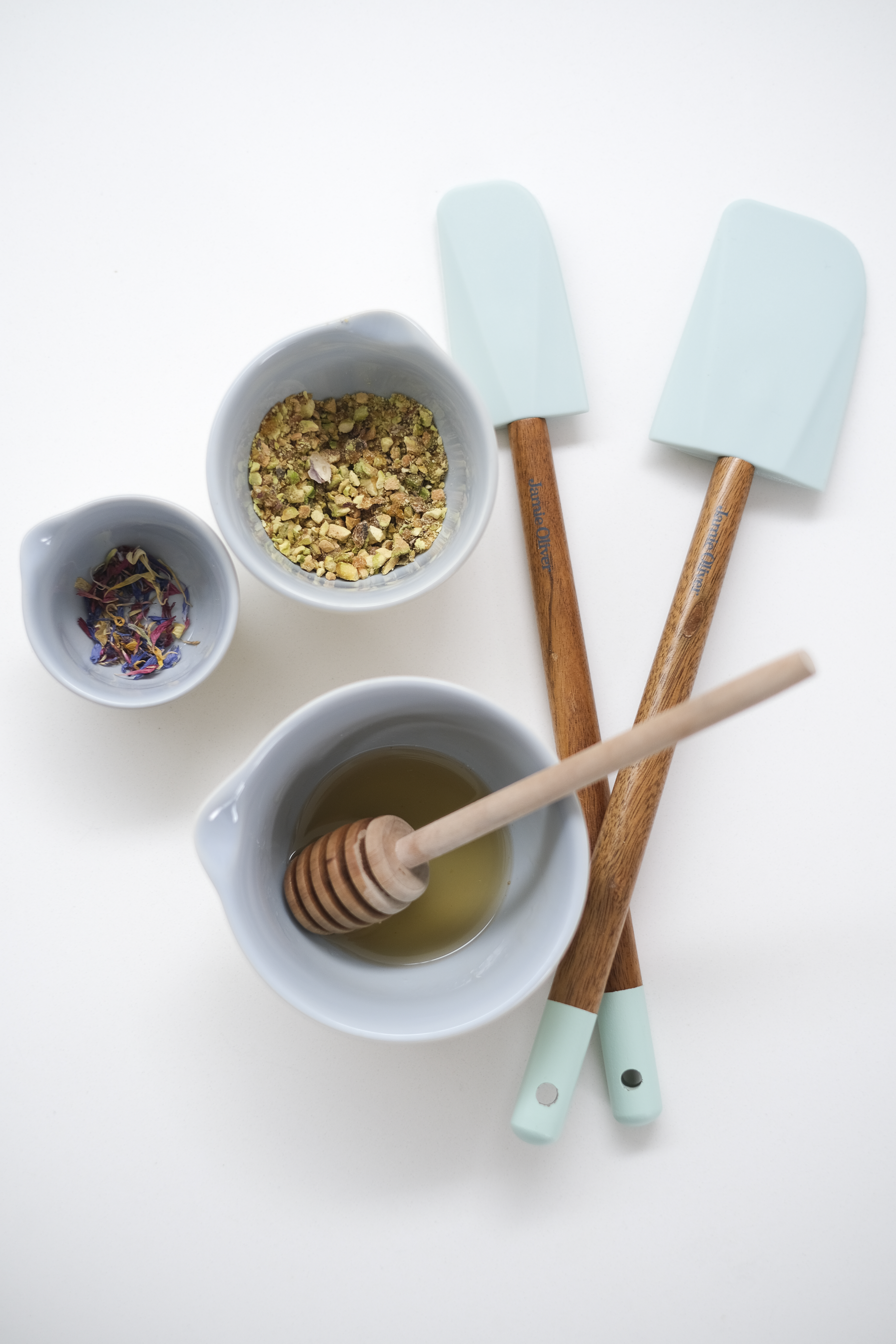 Loaf Cake Details
This is a classic loaf cake recipe, kept moist by the addition of yogurt and given a refreshing zing with orange zest and syrup. Fennel seeds add a subtle liquorice flavour and heighten the sweetness of the orange. Decorated here with dried edible flowers and chopped pistachios feel free to experiment with presentation…an orange icing would also work well, as would candied orange slices or other nuts.
Happy Baking!
Suzanne x
Orange Fennel and Honey Loaf Cake Recipe
Ingredients for the cake:
190g unsalted Irish butter
190g plain flour
190g caster sugar
3 medium free range Irish eggs
1 tsp baking powder
Pinch salt
25g natural greek yogurt
Finely grated zest of 1 large orange
3tsp fennel seed
Ingredients for the syrup and decoration:
Juice of 1 orange
1tbsp Irish honey
50g caster sugar
Handful chopped pistachios (optional)
Handful dried flower petals (optional)
Method:
Preheat the oven to 160°C/320F.  Grease and line a 1lb loaf tin with baking parchment.
Lightly toast the fennel seed in a hot pan until fragrant. Pour into a pestle and mortar and grind to a fine powder.
Cream together the butter, caster sugar and orange zest in an electric mixer or by hand until light.
Sift together the flour, baking powder, ground fennel and salt.
Add the eggs one at a time into the butter sugar mixture, beating well after each addition.
Add in the flour mixture and mix on low speed until combined.
Finally add the yogurt and mix again.
Pour the mixture into the loaf tin and bake for 45-55 mins until the top of the loaf is firm to the touch and a skewer inserted into the centre comes out clean.
Meanwhile make the syrup. Add the orange juice, honey and sugar to a pan and bring to the boil. Allow to simmer until reduced slightly. Pour over the loaf cake when it comes out of the oven.
Remove the cake from the tin after 10-15mins and leave to cool completely on a wire rack. Decorate with chopped pistachios and dried flower petals if desired.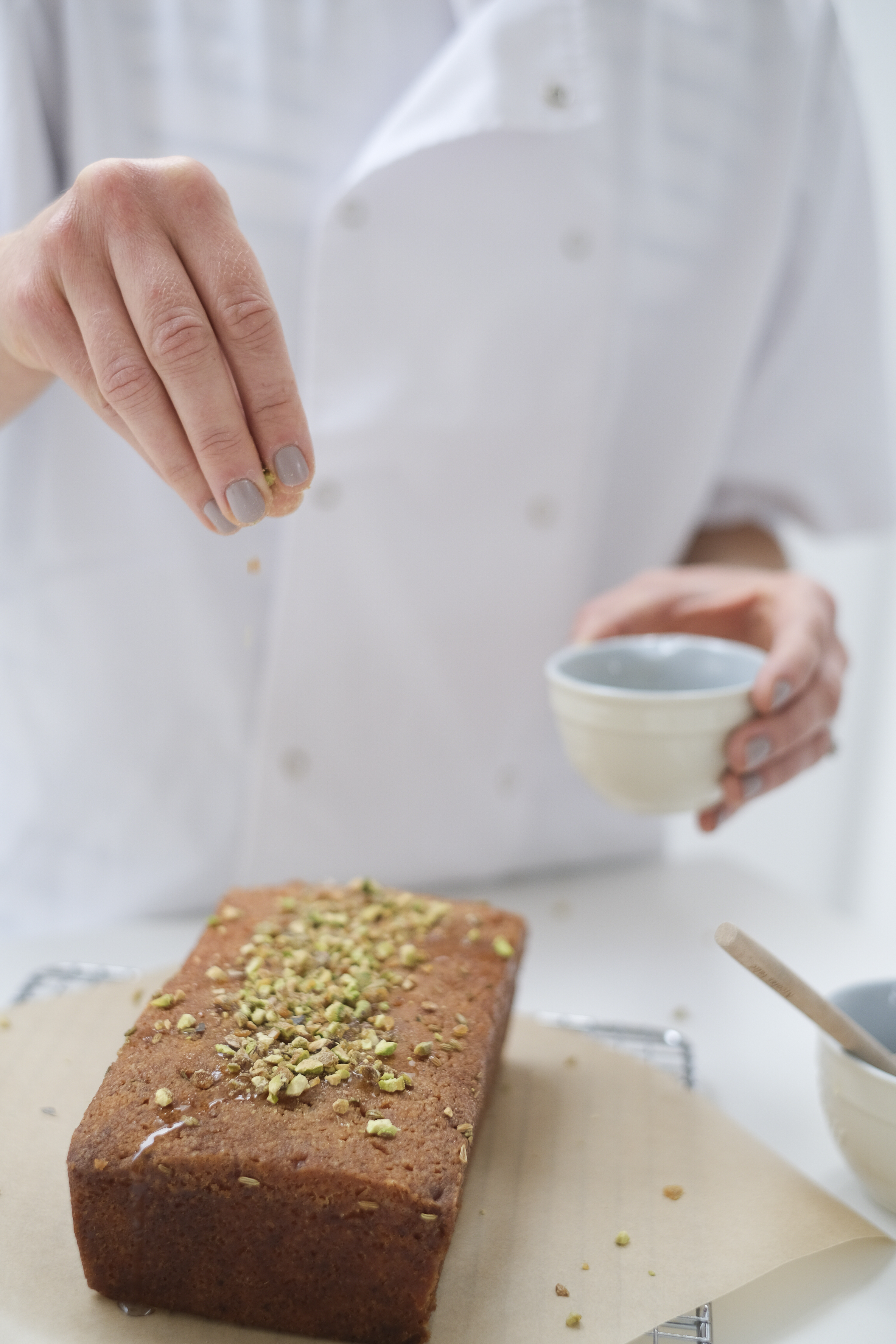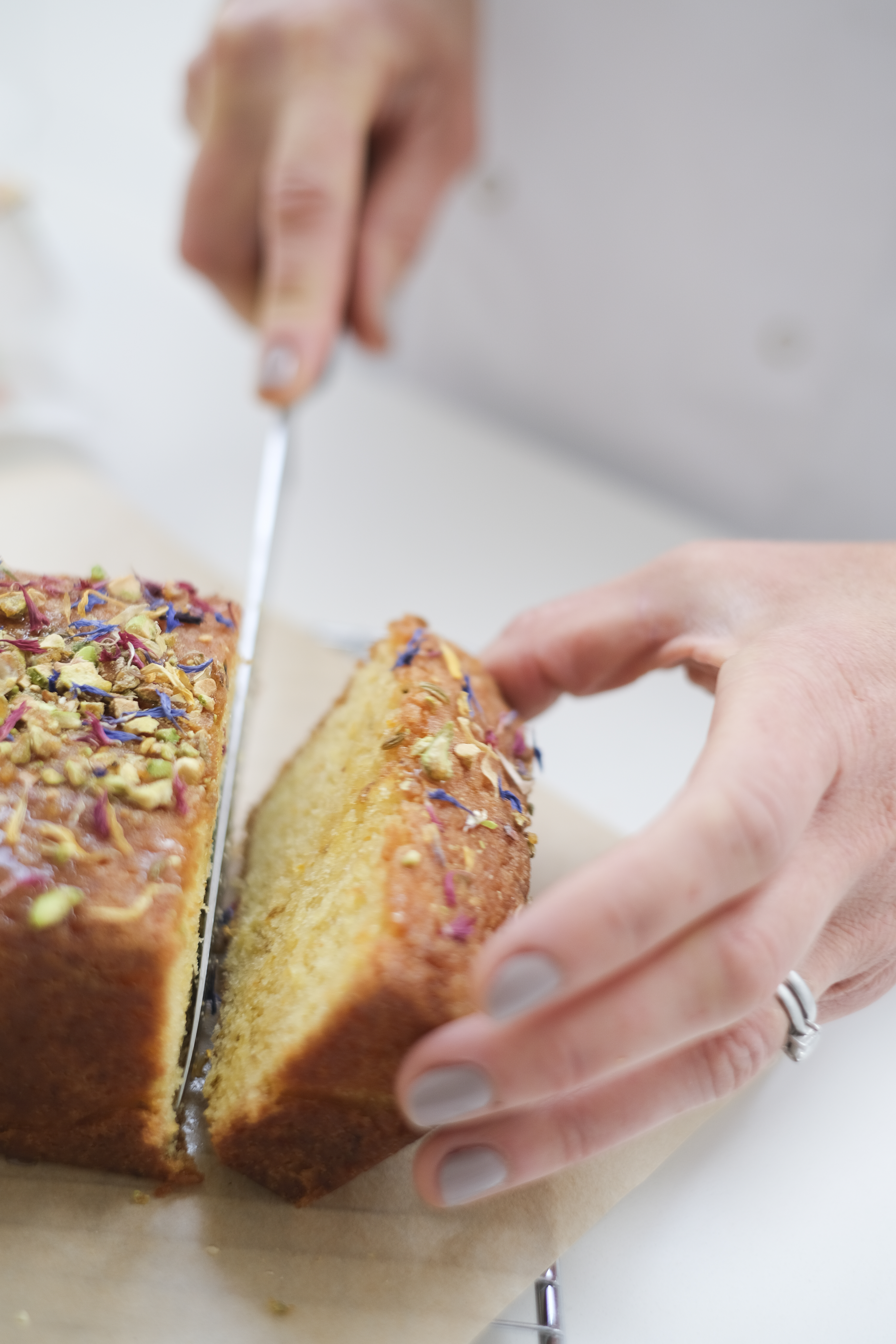 https://www.covecakedesign.ie/wp-content/uploads/2019/02/ICM-Cove-Cake-Designs_0077-scaled-e1605598394101.jpg
667
1000
Suzanne Brady
https://www.covecakedesign.ie/wp-content/uploads/2019/04/Cove_web.png
Suzanne Brady
2019-02-23 15:48:38
2021-04-20 10:02:18
Orange Fennel and Honey Loaf Cake Recipe